Stage Eye Shadow Monos…
Ever since Stage hit the beauty market last year, they've managed to come out with some lovely products. So far I'm liking their
Pro Lash Curler
,
Opening Act Complexion Enhancer
, Angel Lash mascara,
Eucalyptus Liquid Eye Liner
and
Nail Polish
.
So, recently I decided to give one of the eye shadow monos a trial run and see what happened. Let me say I couldn't have picked a better colour to try! :D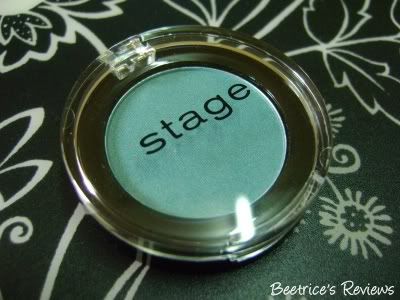 Description:
Vibrant, highly pigmented shades in matte, frost and satin finishes. Mix and match to make your eyes sing, smile or smoulder.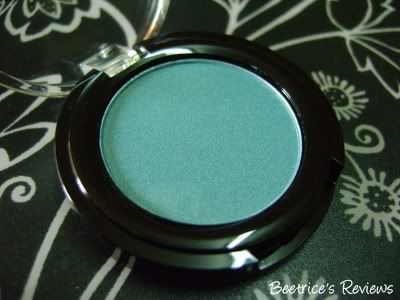 The Verdict:
The shade I picked up was
#32 – Waterfall
which is a gorgeous medium blue-green shade with gold shimmer. There's just enough hint of green to give a dreamy watercolour effect, which you can see below. As with the other eyeshadows in the Stage collection, the texture is fine and quite soft to the touch. The only thing I would caution is for the lighter colours you will have to test before you buy as the colour payoff is not as intense as the darker shades.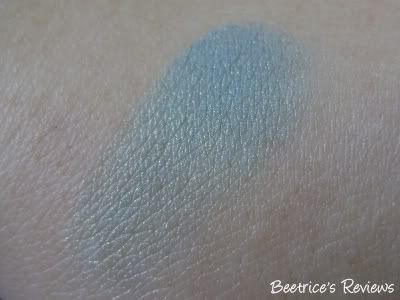 See what I mean? The deeper portion has more of a blue hue, while the tail end of the powder has a greener sheen with shimmery gold iridescence. I'm such a sucker for these kind of shadows, especially since it means I can get away with just liner and ONE eyeshadow shade rather than the usual recommended two to three shades. :D
For that matter, I just have to swipe it evenly across my crease and lightly blend upwards to see the gold…and it stays put! I don't like those eyeshadows where tiny shimmery flecks drop onto your cheeks as you blink, so this scores the Stage Eye Shadow Mono points in my book.
The thing is, I'm so tempted to try using it wet to see the results…but haven't gotten bold enough yet. Just a matter of time though…will let you know when I succumb! :D
Stage Eye Shadow Monos
are available in 28 shades at all Stage outlets and retail at RM45 each.
Rating: 4 / 5
Value: $$
Labels: makeup