Random Ramblings…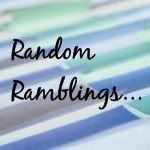 As the image on the left implies, this is sort of a mix of random thoughts and bits of information that don't qualify for a post on its own, or simply a taste of what's to come. It'll be popping up randomly

(there's that word again! Heehee...)

so keep an eye out for it!

This round of Random Ramblings will cover Shu Uemura's red:juvenus range, Aiken Tea Tree Oil range and Estee Lauder's Breast Cancer Awareness walk. Read on for more details...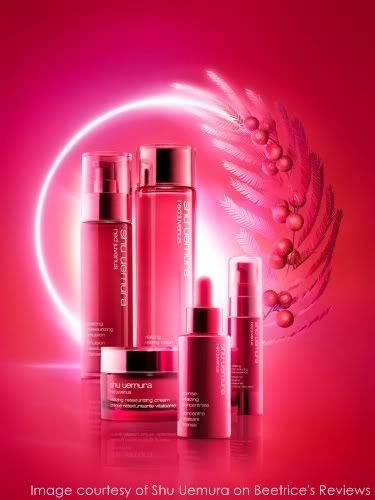 Shu Uemura

has launched its red:juvenus skin rejuvenating program designed to prevent and correct the first signs of aging

(prevention and cure in one?)

This range will replace the blue DepSea range which is being discontinued, and contains red phyto-ingredients from Amalaki fruit, pomegranate and lycopene

(extracted from tomatoes)

along with Depsea water.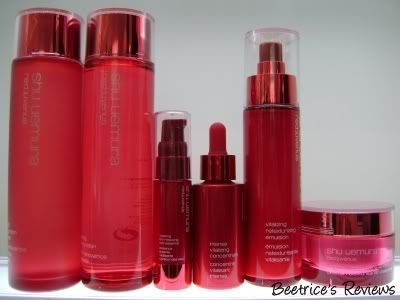 The red:juvenus range is made up of vitalizing refining lotion/ lotion enriched, intense vitalizing concentrate, vitalizing line-reducing eye essence, vitalizing retexturizing emulsion and vitalizing retexturizing cream, now available at all Shu Uemura counters. I'll be doing an in-depth look at this range once I've finished trying out the products. :)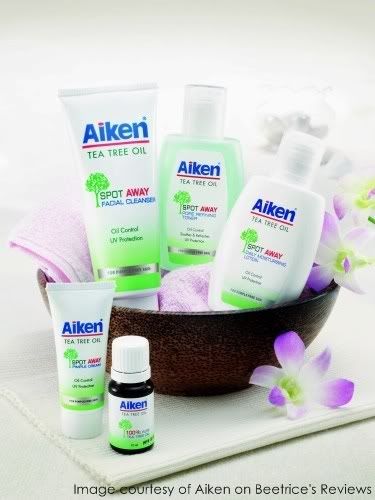 Tea Tree Oil is well known for its antibacterial properties and is widely used in spot and pimple treatments across many brands. Aiken has come up with the Aiken Tea Tree Oil Spot Away range made up of cleanser, toner, moisturizing lotion and pimple cream, as well as a 100% Pure Tea Tree Oil solution to combat problem skin.

Having tried Aiken back in my younger days

(I used to use the toner),

this is probably a good option for teenagers looking for a solution to adolescent skin problems since the range is very affordable

(prices range from RM5.40 – RM12.30)

and is pretty effective when used as part of a skincare regimen.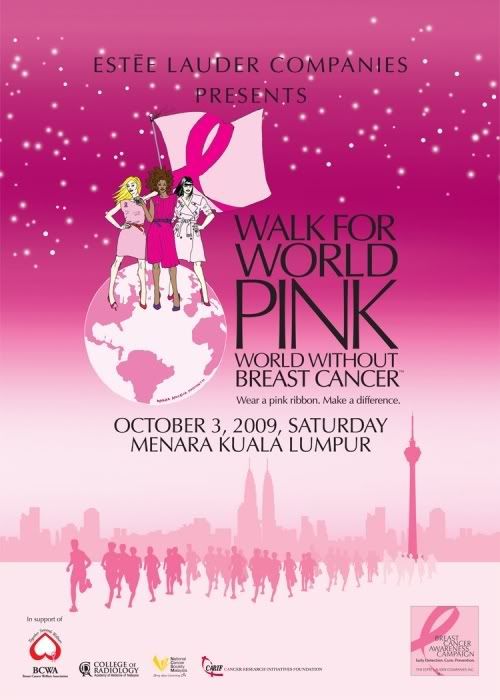 As part of their ongoing breast cancer awareness campaign, Estee Lauder will be holding its Walk for World Pink

"World Without Breast Cancer"

walk on 3rd October this year at Menara Kuala Lumpur. Entries are open for 1,200 participants with an entry fee of RM30 per person with a T-shirt and goodie bag to be given out at the end of the 3.8km evening walk. More details and the entry form can be downloaded from HERE.
Labels: random, tips n news