Me loves packages!!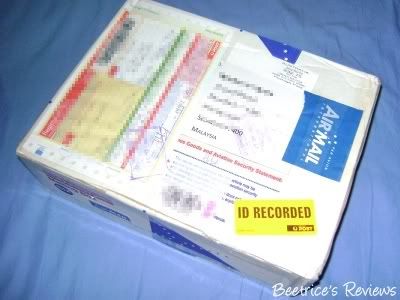 Have I mentioned how much I love getting packages in the mail? :D I'm sure I have…which is why I couldn't get home fast enough last Friday to rip into this…a big box, and all the way from Australia too!! :D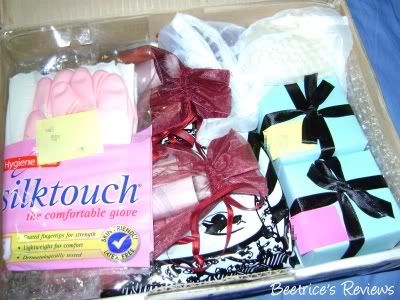 The inside was packed with a whole heap of items, with the nooks and crannies stuffed with bubble wrap – so much so everything arrived in pristine shape…
*love*
…the box came from two lovely ladies in Australia, and boy, did you dearies go overboard with this
(I'm still in shock!)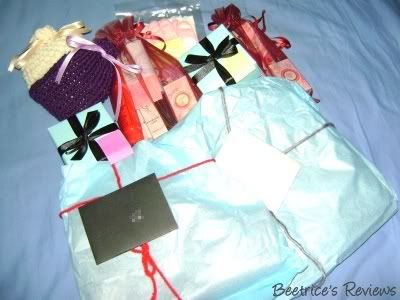 And if you were wondering, no, not all of this is for me – I'm supposed to play delivery girl and pass half to another friend. :) Sending international packages within mutual friends is great since you can save on shipping costs. Plus, it's an excuse to meet up
(not that you need one, but nice anyhow!)
I had a good laugh when I opened it though – everything was labeled with either Post-Its, or tied with string to an envelope…full marks for creativity! LOL!
On to my
*cough*
half of the goodies…oooo…be still my beating heart...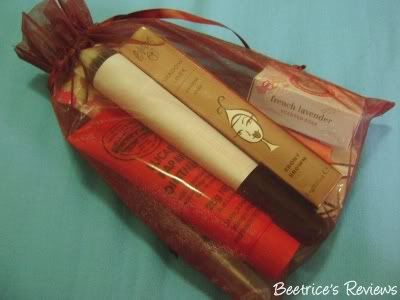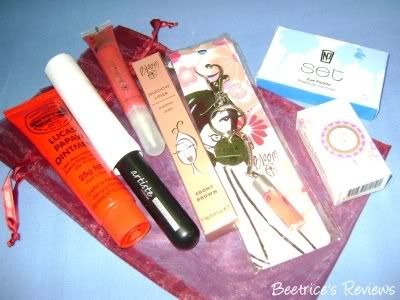 Bloom cosmetics, a Manicare skunk brush, Lucas Pawpaw Ointment
(I've been dying to try this!)
and a Napoleon Perdis eyeshadow compact…
*drool*
(whoops, not very ladylike is it?)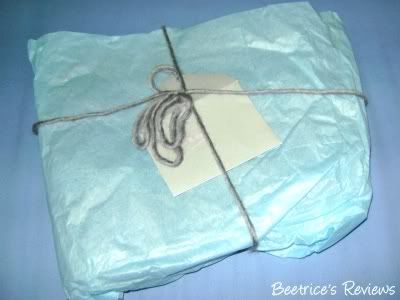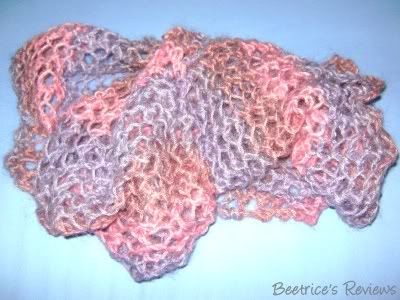 Don't play play, this one handmade k?
(hey, that rhymes!)
So unbelievably soft, and in my favourite shades too…
*snuggles up with scarf in a corner*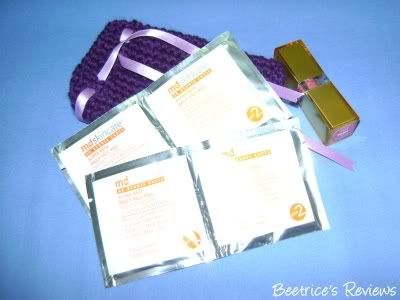 MD skincare sachets and a L'Oreal lippie…in yet another handmade knitted pouch
(which is going to become my GoGear's new home!)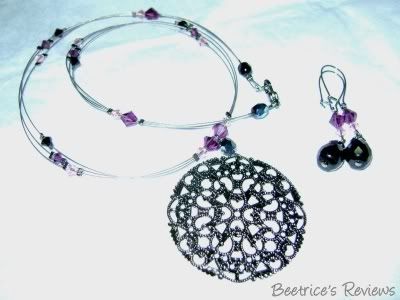 I was totally spoilt not having just handmade knitted items, but handmade jewelry in the box as well – it came wrapped up in a Tiffany-blue and black box tied up with black ribbon…and so 'me'
(yes, even more purple! :D)
This is surely going to keep me busy for the rest of the year with plenty of new stuff to play with…and they're so pretty too! Thank yews thank yews thank yews babes!!
*HUGGIEZ*
…
(runs off to play with the new toys)
Labels: random