How was your Merdeka weekend? :D
How was everyone's weekend? For those celebrating Merdeka, I hope you enjoyed the long weekend. As for me, I had a great time – headed up to Genting for a couple of days to simply get away from it all and chill out...my only gripe? It didn't last longer...
*sigh*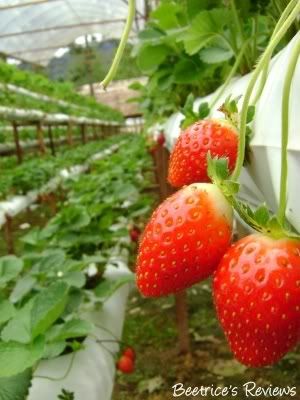 Strawberries are commonly associated with Cameron Highlands, but did you know there's a strawberry field in Gohtong Jaya? :D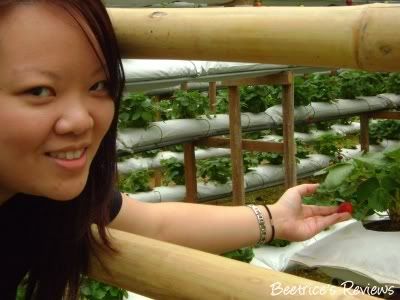 LOL...I just discovered that myself, after countless trips over the past two decades!! You can get boxes of fresh strawberries for RM15 too, and they're pretty sweet!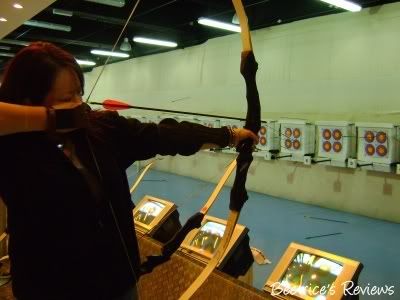 You reckon I can shoot arrows? Haha...this was taken at the indoor archery range
(I didn't care for the smell of the old leather glove and protective strap they were giving out though...*pheeyew!!*)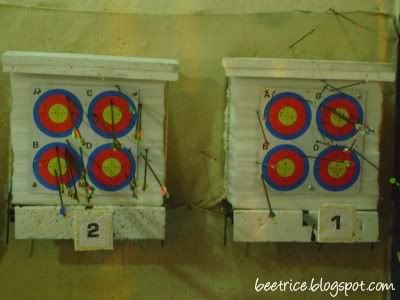 Can you guess which target is mine? Heehee...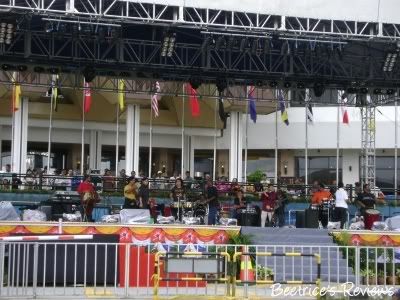 As we were walking around enjoying the
(relatively)
cool air, we saw a concert being set up for Merdeka day, but we didn't manage to catch it. Surprisingly, the little bit that I caught of the sound checks reminded me of local band Akasha....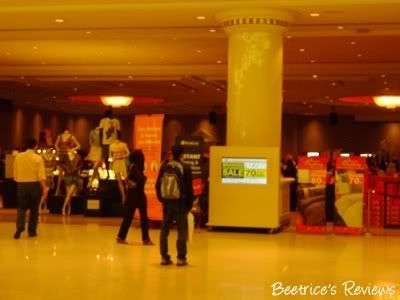 Couldn't believe my eyes when I saw the ad in the newspapers that there was a warehouse sale in Genting itself – an omen, no? LOL...I definitely didn't walk away empty-handed, so here's a few of the notable items I picked up...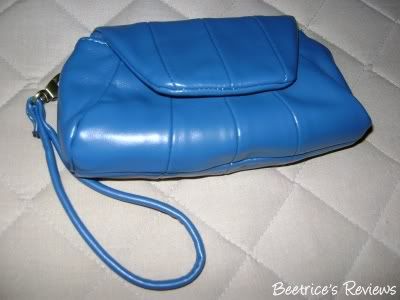 Pretty turquoise pouch – just nice for the upcoming weddings I have to attend...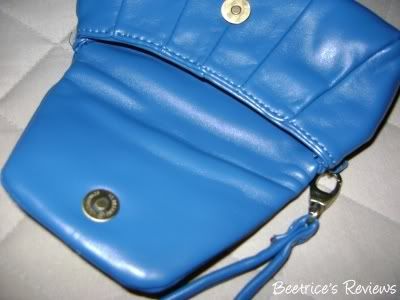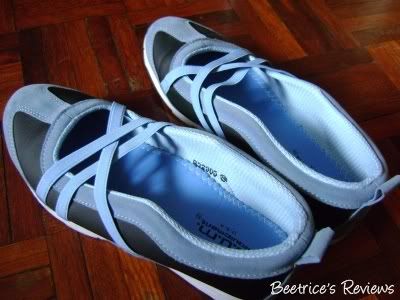 These B.U.M. sneakers were a steal at 50% off...I had a close call between the blue/navy pair and the deep purple/white pair, but practicality won out in the end
(I was worried about how to keep the white parts clean!)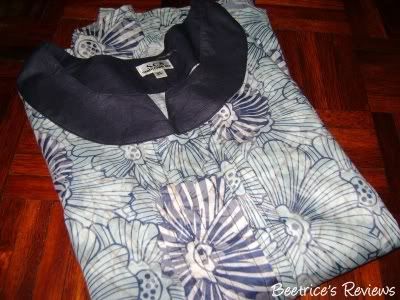 South China Sea was also going at 50-60% off, which is not often. To find something in the piles of clothes, you definitely have to have patience! This sleeveless top was about RM40, which I've already worn with jeans and a belt. What's more, it's thin without being see-through – perfect for the local heat!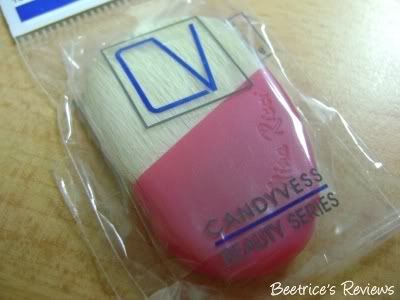 While in BUM City, this little brush caught my eye. It resembled the brush that came with my Benefit Box o Powder, but with a plastic handle. It works great with my blushes when I want a light application, and for RM4.90, this was quite a find!
What did you ladies get up to? Tell tell! :D
Labels: shopping