EOTD: Stage Eyeshadow & Revlon Matte Kohl Eyeliner…
After raving about
Stage's eyeshadow mono 'Waterfall'
in my last post, I remembered that I'd taken some shots of myself using it a couple of days back when I went out for a movie (
unrelated note:

go and watch The Ugly Truth! It's awesome!!

).
The shots were quite bad because of the dim lighting and I was forced to use flash, but I guess these are a couple of the more decent ones to show you what I'm talking about…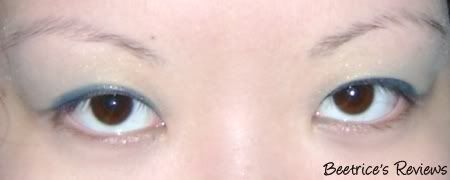 I used
Revlon's Matte Kohl Eyeliner in Midnight Blue
along my lashes, and topped it off with Stage Waterfall
(yes, only one shade since blue is a colour that's way too easy to overdo…at least in my case!)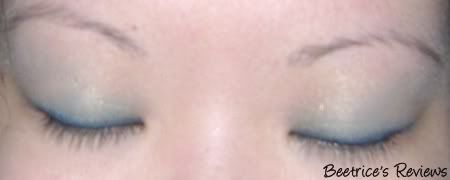 The gold flecks I mentioned previously are reflected more obviously in this picture, so you can see why I love the two tone effect…
*heart*...
any thoughts? :D