What happens when you mix bloggers and food for a happy occasion...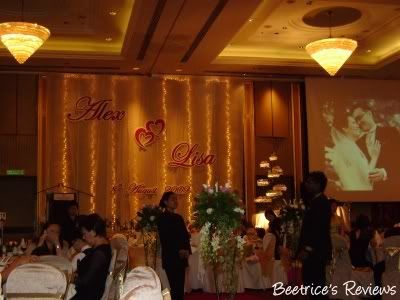 Last weekend I had the pleasure of joining some other bloggers for
Syen
's wedding dinner. Indubitably, knowing our zany bunch we ended up having a glorious time and making rather a lot of noise. You wouldn't think that a table with 9 girls and one guy
(lucky fella!)
could make more noise than the other tables full of guys? You'd be wrong! :p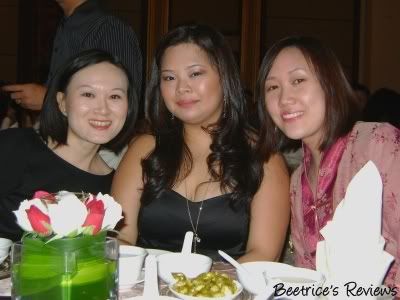 Pinkelle
,
Jo
and
Rinnah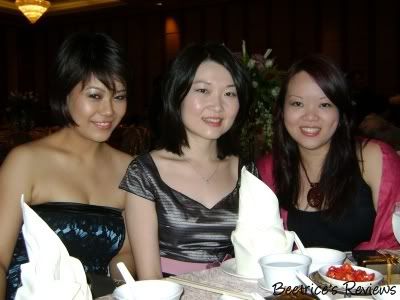 With
Connie
and
Paris
– I just realised that we have quite a few pictures in this same position! LOL...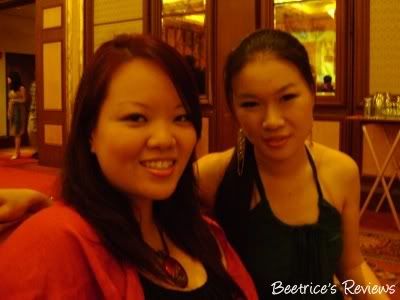 Syen's maid of honour
Kahani
...she looked good for someone who had spent the entire day chasing after the bride!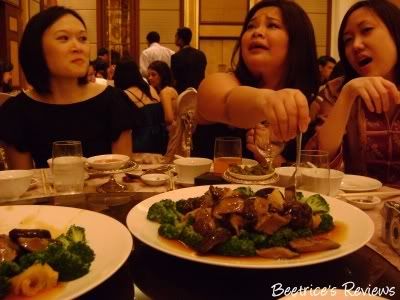 Mushrooms make Jo extremely happy as seen in the picture...don't fight her for the mushrooms! Seriously, we had to approach with extreme caution and ask her permission to allow us to have a mushroom each!
Syen, I don't know what kind of mushrooms you served but they could have been magic mushrooms for all we know going by the effect they had on Jo and Nasa! LOL...lucky they weren't driving!
I realised that the one person I didn't manage to catch a picture of was Mel...I wonder why, since I do remember taking some pics with her. And like Paris said, we're such a disgrace to the blogger label – we didn't even get a picture of the entire group, let alone with the happy couple save for the official table shot. You'll have to wait for Syen to get back to see the rest of the pictures, but this is one of my absolute favourite picks from their pre-wedding shots by
Creative Clicks
...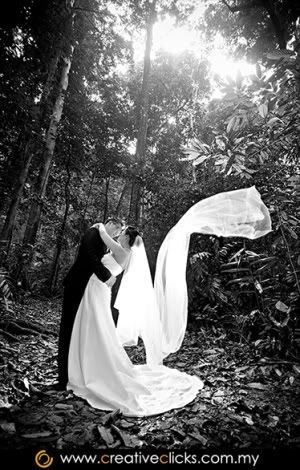 Congratulations again Syen!! You looked absolutely gorgeous... :D We'll be waiting to catch you when you come back from your honeymoon!