Stage Celebrations…
Stage
is celebrating its 1st birthday
(hard to believe its been that long already, and that's what the tie-up with Lipstick Gossip was for in my previous post),
but the presents are going to you all – fancy a mug or Trio Traveler brush set, anyone?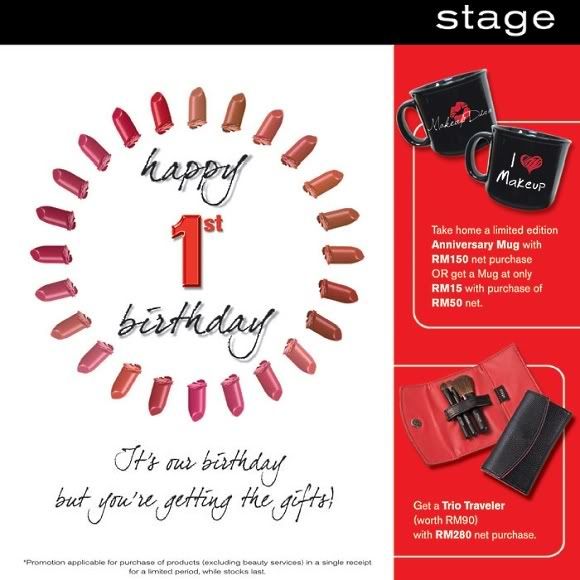 Teeheehee…I have the

"Makeup Diva"

mug…something about the lipstick imprint is just supercute!
And how's this for spoiling you over the weekend? Stage is also celebrating Merdeka over 4 days from
28th
(that's TODAY)
until the 31st of August
(so that's Friday till Monday)
with a
31% discount
on the 2nd item onwards.
Hmm…should I go get myself a couple more lipglosses or nail polishes? Hehe…
*daydreaming*
Labels: sales