Solingen Precision Grip Tweezers...
Everyone who has ever had tweezing done
(or done it DIY)
will have a
*ouch*
story to tell. This is usually caused by pulling slowly on the hair in question, and instead many resort to quick jerks of the tweezers to yank out the offending hairs. Unfortunately, this can also cause hairs to snap off at the base which also increases the odds of ingrown hairs – not good.
Last week though, a friend brought back a rather interesting implement for me from Hong Kong which was reputed to solve this problem – say hello to the
Precision Grip Tweezer by Solingen
.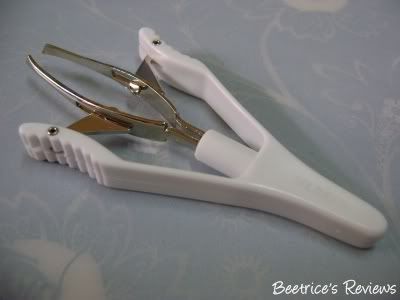 The mechanism is quite ingenious! The snapback movement of the tweezers works perfectly to tweeze hairs without causing pain OR breakage of the hair at the root. I'm still not sure why this is, but I've been experimenting with it for a while, and it has just yanked each hair painlessly with the root.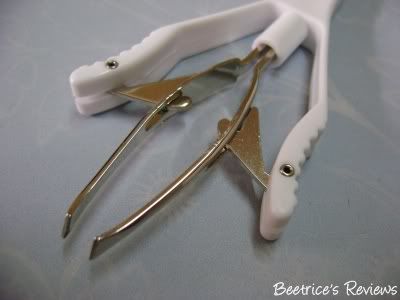 It can either be used with the snapback mechanism, or compressed to be used as a conventional pair of tweezers. Pretty nifty gadget wouldn't you say? This retails for about USD7.99 online but I got this for HK$15.99
(you can get this from Sasa if I'm not mistaken)
.
On an unrelated note, I finally managed to clean out my overflowing closet yesterday…it's been threatening to totally collapse and burst out, so I figured it was high time. Took me a good four hours, but everything is finally neatly arranged and stacked – and the doors close comfortably!! :D
How have the rest of you been spending your weekend?