Revlon Matte Collection…
Revlon's Matte collection has finally hit our shores! It was launched last year in the US and was a resounding hit there, and gosh, it's taken simply ages to reach us…then again, good things are worth waiting for, no? The collection this time around is made up of eyeshadow, lipstick, blush and kohl eyeliner.

I've been playing with a few items from this collection, and thought I'd share my thoughts on them starting with the eyeshadows.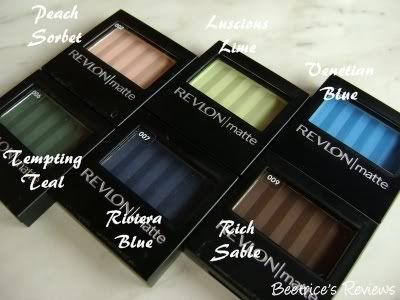 The
Revlon matte eyeshadows
claim to have a soft, suede-like texture that glides over lids smoothly and evenly, providing high-impact colour and a soft matte finish. For me, Revlon has managed to produce pretty decent eyeshadows over the years – the wet/dry eyeshadow quad I have dating back to my college years is a testament to that. I just can't bear to part with that, simply because it's in my favourite colour combination
(!!)

The texture of the matte eyeshadows this time didn't disappoint either – they are as soft as they're hyped out to be. I did find that the lighter colours needed a heavier application to see any colour, but the darker ones are nicely pigmented.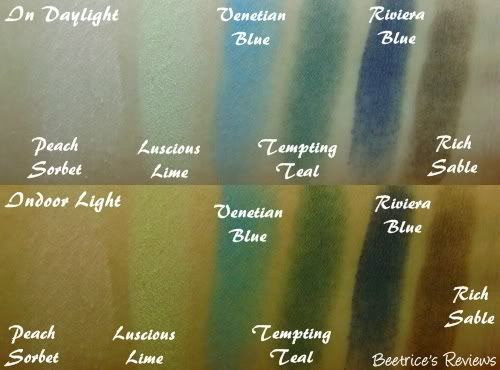 There are six shades available – one particular combination that I'm loving at the moment is using Luscious Lime as a base, sweeping Venetian Blue on the outer corners and finishing with Tempting Teal along the crease. The result is a watercolour wash of blue-green, a shade I never thought I could pull off
(how many people do you know that look good in bright blue eyeshadow??)
, but whaddya know? :D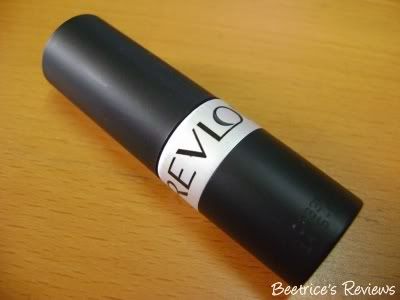 Their
matte lipsticks
are also just as pigmented – Revlon recommends using a nude or transparent lip liner over your entire lip before applying the matte lipstick, but it'll work just as well without since the colours are quite rich.
Designed with Revlon's trademark clear top casing so you know exactly what shade you're getting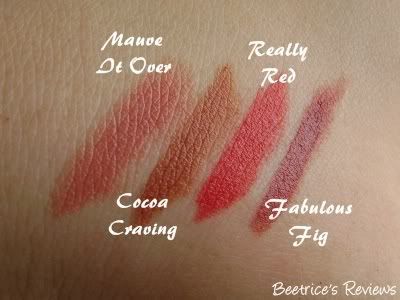 There are four shades available – I got the lipstick in
Mauve It Over
, which goes on nicely. However, the matte finish of these lipsticks mean that your lips can get a little dry. I tend to apply a waxy lipbalm first before applying the lipstick which I find helps to lock the moisture in my lips and yet won't cause the lipstick to slide off
(which will happen if you use an oily lipbalm or Vaseline!)
…I can't help but eye 'Really Red' or 'Fabulous Fig' though…help!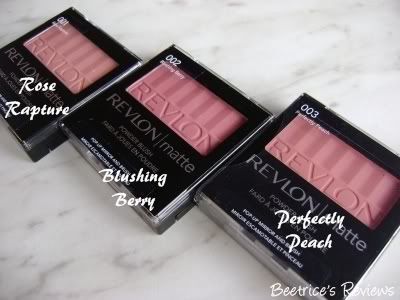 Also in this collection are three lovely
matte blushes
– now this, I LOVE. Out of the entire collection, if there was one product I would recommend in a heartbeat this would be it!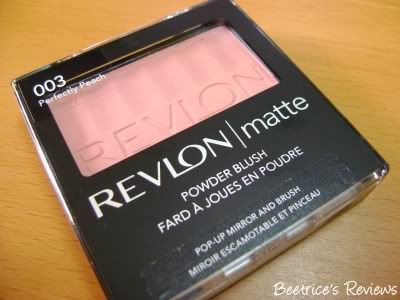 I have
Perfectly Peach
, which reminds me of Benefit's Georgia
(check out
Paris' review of Georgia
)
but with better colour pay off. Out of the three shades available, this works great on my skintone, although I just might want to veer towards one of the darker shades for contouring.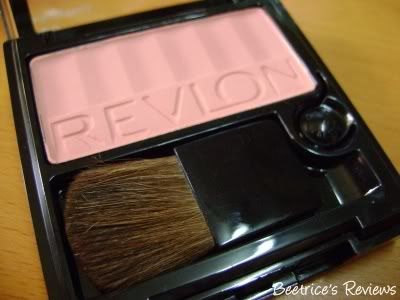 One thing Revlon has not been too well-known for is its brushes. I remember the brushes for their
mineral foundation
and
mineral blush
were rather horrible to use and shed a lot
(even if the products themselves were great, the brushes were a disappointment).
Well, someone at Revlon must have heard my prayers because I'm happy to report that this time, the brush that comes with the matte blush is very useable and compact! The bristles are well packed, and there's very little or no shedding at all.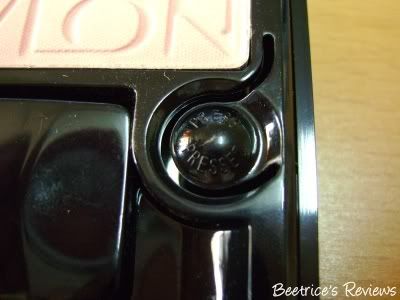 The matte blush also comes with a decent-sized mirror, despite the top of the case being clear…so just how did they manage it? It's all in the small "press here" button…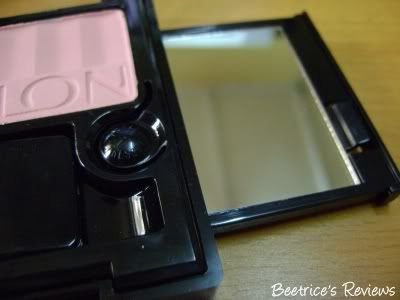 It took a bit of getting used to, but the mirror pops straight out. I did wonder whether it would fly off given the rather strong spring, but ah, I'll only worry about it if it happens. Full points for the design of this baby! :D
There are also
matte kohl eyeliners
in four shades, which I haven't managed to take swatches of yet, but the first time I tried it I could have sworn the deep blue one had just the slightest sheen to it. Not that I'm complaining, but having that slight glimmer would definitely add a little depth to the colour instead of looking flat.
As far as the matte collection goes though, I'd have to say I rather like it – I didn't think I'd be able to carry off matte shades since the last time I tried matte eyeshadow I looked like death…think sallow tones, flat colours and powdery texture…not good! Better yet, who remembers Orly's 'matte satin' finish nail polish which was quite 'in' sometime in 98-99? LOL…it was pretty sad finding out that the 'hottest in' shades were just unsuitable for me.
But enough about that, the latest collections
(even Lancome has some lovely matte lipsticks in their latest
Declaring Indigo collection
)
have finally made some adjustments to suit more
(if not most)
skin tones and types, so I'm finally back in a happy place. :)
The Revlon Matte collection is now available at all Revlon counters nationwide. The prices for the collection are as follows:
Matte Eyeshadow – RM29
Matte Lipstick – RM33
Matte Blush – RM42
Matte Eyeliner – RM33
Have any of you tried the collection yet? What did you love/ hate about it? Hit me up ladies! :)
Labels: blusher, collections, lipcare, makeup, tips n news