Revlon Matte Collection Pt 2 – Swatches and an Eye Look…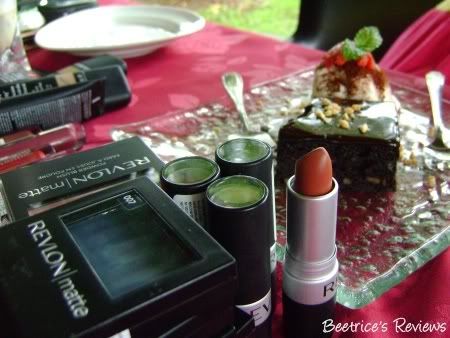 After
this post
on Revlon's matte collection, I had an opportunity to catch up with the brand people to play with the products over brunch. Lo and behold, I got the swatches of the eyeliners I wanted, and got swatches of the blushers to boot!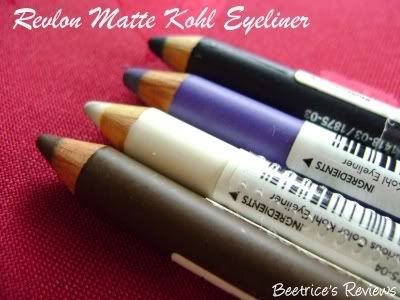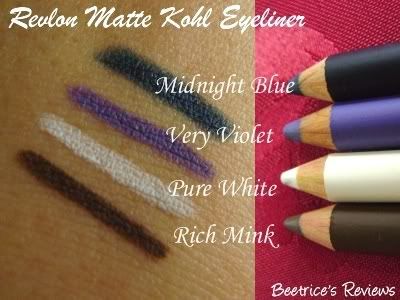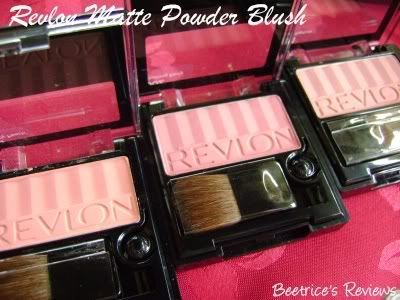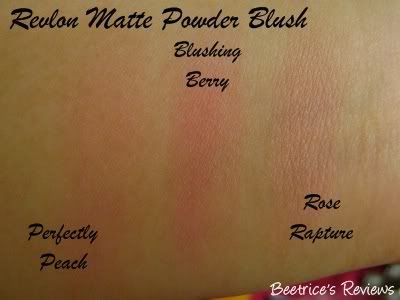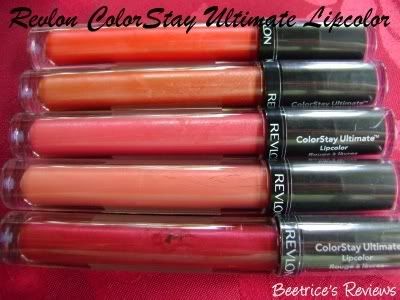 While we were there, we had a chance to play with the
'not available yet'
Revlon Colorstay Ultimate Lipcolor, which is designed to hold its own against food, drink and such.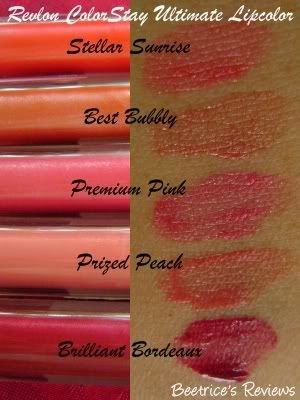 Some swatches of the shades we had...surprisingly, Stellar Sunrise looked pretty good on me!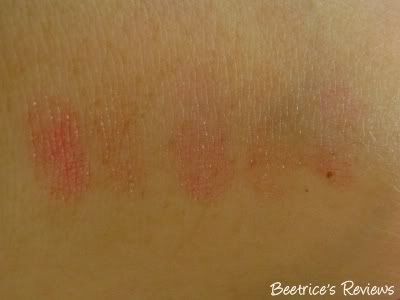 Just for good measure, I attacked it with a baby wipe to see what would happen…as you can see, even with vigorous rubbing traces of the lipcolor still stuck! There's no question about the lasting power of the lipcolor, but let's see if it'll make its way to our local stores just yet.
And as mentioned, here's the eye look I created while playing with the products. It's similar to the look I was talking about in my previous matte collection post with the blue-green shade which I made more 'green' to match the top I was wearing.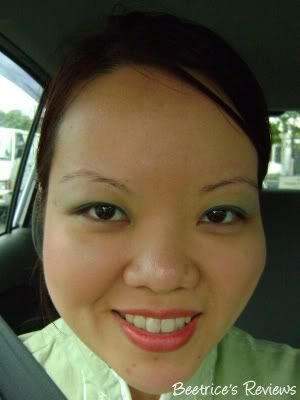 Dammit…as always, my eyebags decided to make an appearance…
*grr*…

Close up of the eye portion – sorry if it's not that clear, I took the photos in the car on the way out! :s
(I'm wearing Revlon Superlustrous Lipgloss in Glossy Rose – my own – on my lips)
What do you all think? The colour's not as strong as in real life – I reckon Paris and Kahani had a good laugh at it, since any stronger and it would have been suitable for a '
lady of the night'
!! Have you all tried any of the products from the collection, and if so what did you think of it? :) Hit me up ladies!
Labels: collections, events, fotd, makeup