Nivea Visage Oxygen Power Reviving Cleansing Gel…
When I was looking for a replacement for my facial wash sometime back, I came across the Nivea Visage Oxygen Power Reviving Cleansing Gel at my local pharmacy
(which will hereafter be referred to Nivea Cleansing Gel for brevity's sake!).
After taking a whiff, I was immediately captivated by the scent and decided to give it a try.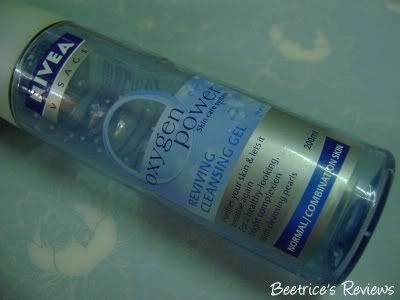 Description:
Nivea Visage Oxygen Power Reviving Cleansing Gel revives your skin letting it breathe again. The refreshing, crystal clear cleansing gel with soft cleansing pearls deeply purifies, gently foaming without drying out your skin.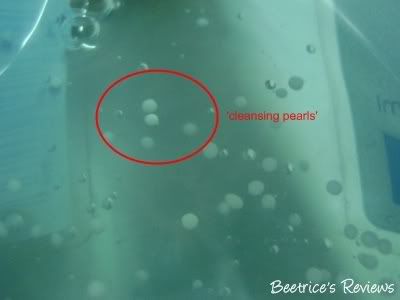 The Verdict:
If you're ever in need of a pick-me-up boost, this is the cleanser for you. I usually use this in the morning and evening, and it never fails to energise my senses with its fresh smell. What's more, if you're the kind that likes products that are fun to play with, the cleansing pearls are most intriguing and melt on contact with water.
The Nivea Cleansing Gel is supposed to be best suited for normal or combination skin, but I found that it works pretty well on my oily skin as well. I find that I tend to get better results from gel cleansers as opposed to cream cleansers, and this was no exception.
I liked the way this cleanser managed to take off the final remnants of my makeup, as well as cleanse the oil off without drying my skin out. There's nothing quite like having fresh, clean skin to start the day…or end it. :)
What surprised me was that it didn't exactly foam much per the description. In fact, there wasn't much foam at all despite every effort to make it foam…LOL…however, one small squirt of the gel was enough for my entire face, which makes this product extremely economical.
Every now and then, I'm reminded that there are gems to be found amidst drugstore brands. I'm by no means a brand snob – most products have been so so, but every now and then one particular product comes along that simply blows all others away. As you can see, I've already almost all but finished the entire bottle – I think it's suffice to say I've enjoyed using this, and will be likely making a repurchase when I'm done.
Ingredients:

Aqua, Cocamidopropyl Betaine, Sodium Myreth Sulfate, Acrylates Copolymer, Panthenol, Lauryl Glucoside, PEG-40 Hydrogenated Castor Oil, PEG-200 Hydrogenated Glyceryl Palmate, Lactose, Polyquarternium-10, Trisodium EDTA, Microcrystalline Cellulose, Benzophenone-4, Phenoxyethanol, Methylparaben, Propylparaben, BHT, Parfum
Nivea Visage Oxygen Power Reviving Cleansing Gel comes in a 200ml bottle and is available at all major pharmacies.
Rating: 4.5 / 5
Value: $$$
Labels: cleanser, economical