Lush Enzymion…
During my last trip to London enroute to Barcelona, I realized that I had brought a moisturiser suitable for London's cold dry weather, but was causing my already oily skin to produce a serious oil slick in the middle of Barcelona's sunny weather.
While waiting for my flight, I was browsing the Lush store and came across Enzymion. I love Lush's soaps, and I'd heard pretty good things about some of their bodycare range but never had a chance to try their facial products – however, after trying Enzymion at the outlet and talking to the sales assistant, I decided to buy a tub and bring it with me to Barcelona.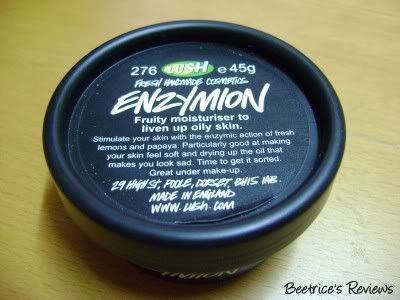 Description:
If you're afraid to try a new facial moisturizer because your skin is already oily, then
Enzymion
is just right for you. This light moisturizer contains papaya to cleanse, aloe vera to absorb and eliminate excess shine, an infusion of lemon to brighten your complexion and organic cold-pressed oils to soften your skin. We've also included sweet grapefruit and lime oils to refresh and tone your face, leaving skin smooth and matte.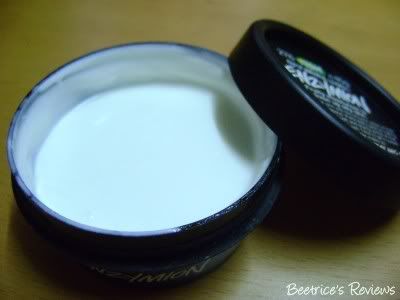 The Verdict:
Enzymion is so named for the enzymes of the various ingredients in the product, namely papaya, pineapple and lime. It's no surprise that the Enzymion smells very fresh and citrusy, but I also picked up a hint of the papaya scent as well.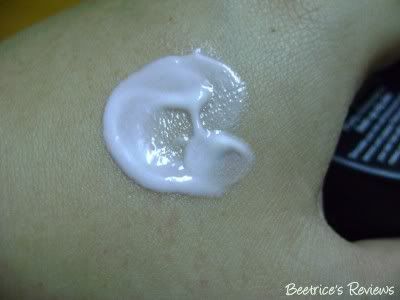 The texture of Enzymion is somewhat liquidy
(even to the point of watery)
compared to the normal texture you'd normally expect from a moisturiser. When applied, it feels slightly chalky but is absorbed very quickly into skin and gives a slightly cool feeling.
For those that claim their skin is super-oily, this will definitely be music to your ears - I applied this only in the morning after cleansing and applying sunblock, and found that I had very little shine on my skin throughout my Barcelona trip despite spending almost 16 hours a day wandering in the sun
(which usually triggers massive oil production).
One thing to note is that a tub will last you a really long time, since a little bit was enough for my entire face and neck.
However, if you are going to bring it travelling with you, I'd recommend keeping the lid of the tub on really tight, and place it in a ziplock bag. Otherwise, you could end up with moisturised luggage! I was lucky enough not to have any accidents, but I've heard tales of woe where the lids of the tubs came loose in bags – not a pretty sight, to be sure!
Back here in Malaysia though, Enzymion is actually a little too drying for my skin. Instead, I use it as a mattefier under my normal moisturiser on days that my T-zone is looking particularly greasy. It's a good thing too, since it would be a shame to waste it, particularly since Enzymion is NOT cheap! At the equivalent of almost RM80 for a 45g tub this puts Enzymion in the upper-mid range for moisturisers locally, although if you were living in the UK this would be rather affordable!
Ingredients:
Fresh Lemon Infusion (Citrus limonum), Aloe Vera Gel (Aloe barbadensis), Fair Trade Cocoa Butter (Theobroma cacao), Stearic Acid, Fresh Papaya Juice (Carica papaya), Cold Pressed Avocado Oil (Persea gratissima), Glycerine, Triethanolamine, Fresh Lemon Juice (Citrus limonum), Cold Pressed Evening Primrose Oil (Oenothera biennis), Cold Pressed Wheatgerm Oil (Triticum vulgare), Sweetie Oil (Citrus grandis), Lime Oil (Citrus aurantifolia), Cetearyl Alcohol, *Limonene, Perfume, Methylparaben, Propylparaben.
Lush Enzymion
retails at £11.74 for a 45g tub, and is available at Lush outlets

(I got mine from London)

.
Rating: 4 / 5
Value: $
Labels: moisturiser, skincare