Brand's® InnerShine® Balance...and a gift!
After hearing
Xin
rant and rave about her experience with Brands InnerShine, I happened to see them on sale at Guardian and decided to give it a try. Since I'm not a particular fan of prune juice, I decided to try the Balance version which is formulated with quince
(from what I remember, the quince is from the same family as pears).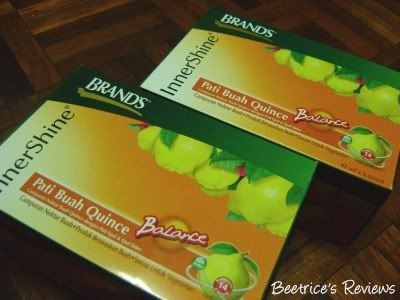 I picked up a 12-day supply – not particularly cheap, but quite worth it all the same.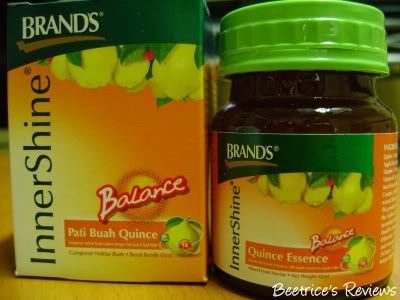 Description:
Brand's® InnerShine® Balance Quince Essence is rich in Magnesium, Zinc, Vitamin A, Vitamin C, Vitamin E, Vitamin B3, Vitamin B6, Vitamin B2, Vitamin B1, Folic Acid and Vitamin B12. This delicious drink is formulated from a blend of quince essence, the 'golden fruit' from Europe, apple essence and apple cider. Brand's® InnerShine® Balance Quince Essence contains no preservatives.
The instructions say you can take it straight from the bottle at room temperature or chilled, but I prefer mine slightly diluted and chilled since the consistency is rather thick. Probably a matter of preference, but otherwise I kind of like the sweet-tart taste.

Ingredients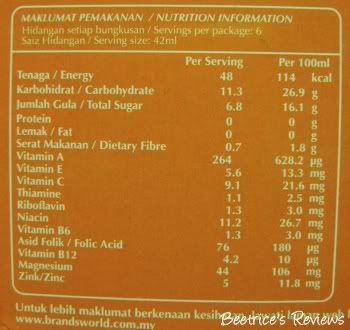 Nutritional information
So far I'm only on day two – no major observations yet, but I'll be back at the end of the two boxes to see how well I fared k? :D Hope everyone's having a good weekend!
On a side note, an aunt in Singapore surprised me with a rather odd-looking envelope! She's actually my mum's cousin, but I see her each time I'm down south or she comes up
(which in recent years has been more the former than the latter),
and out of the relatives on that side of the family, I probably keep in touch with her the most.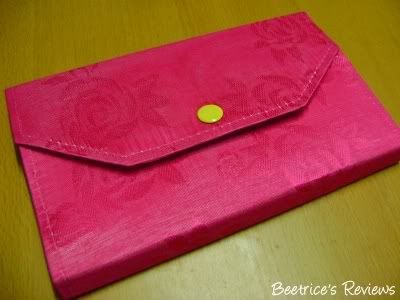 Want to hazard a guess on what's inside?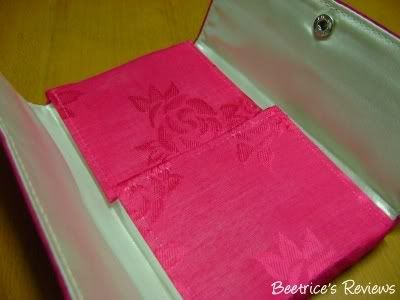 I have to admit I've never seen something presented in quite this way before…
It turned out to be a pearl necklace…I love the minimalist design! Definitely something lovely to add to my collection…and to thank my blessings for indulgent aunts! :D