Bourjois Paris Blush…
During one of our bloggie
'trading sessions'
some time back, I got my hands on a Bourjois blush to try. Despite all the chit chat that I'd heard about this product, I must say nothing had particularly tempted me to purchase one so when one dropped right into my lap I reckoned it must've been trying to tell me something.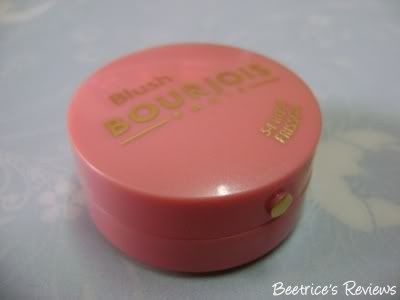 Description:
Bourjois Paris Blush is a fine and light powder blush. The baked texture transforms when applied to the skin into a light ultra-fine pressed powder, which is easy to apply and blends impeccably. One stroke of the brush reveals the irresistible aroma of rose scented powder. Its built-in mirror and brush is perfect for touch-ups.
The Verdict:
Bourjois blushes come in a solid case that I found a bit fiddly to open. The great thing is that Bourjois has manufactured their cases in the same shades of the blush contained inside, which makes it easy to select a shade. There is a built-in mirror as well as small curved brush but I realized that the brush is way thin and is rather difficult to fit properly into the case and was promptly chucked out.
One thing that was overwhelming when I opened the case was the smell – rose overdose! I know Bourjois used to be a perfume company, but this is a bit much. The rose smell just assailed my sense of smell, and I'm not someone who is very frequently bothered by scented cosmetics unless the scent is particularly vile or strong. I was quite ready to chuck it to one side, but the colour did look quite tempting…so, for the sake of vanity and curiousity, I decided to try it out
(after taking a deep breath of fresh air!)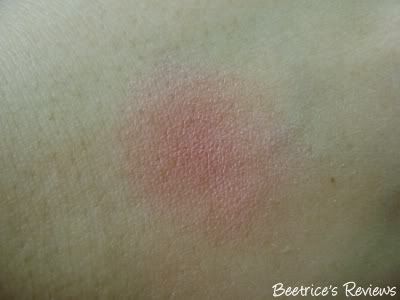 The shade I have is
#54 – Rose Frisson
, which is a rose-tinted powder with a light shimmer. I liked the pigmentation of the blush, and the shade is definitely very flattering and show up clearly even with a light dusting of powder. The first time I used this I was quite taken by the colour
(strong rose scent notwithstanding),
but when I went back to it again some months later I found that the surface of the blush had somewhat hardened. I've heard that brushing the surface will fix the problem, and that it's expected from most baked blushes to an extent but even after brushing the surface still had hard areas.
Sadly, I think this is going to have to go into the
'meh'
pile – lovely colour payoff and shade as well as a decent pricetag, but coupled with the strong rose scent and the baked powder going hard…doesn't score very high in my books. Suffice to say this will probably be my only Bourjois product for quite some time.
Bourjois Paris blushes are available in pots of 2.5g/ 0.08oz and retail for approximately USD13 (or its local equivalent). The closest location I know of is in Singapore.
Rating: 2 / 5
Value: $$
Labels: blusher