Beautilicious Warehouse Sale…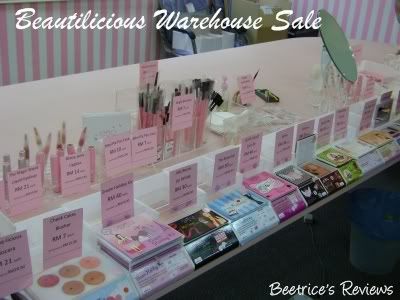 As promised, here are my thoughts on the Beautilicious Warehouse sale happening from today until Friday
(28/8/09).
It's situated quite out of the way, but nevertheless worth the trip! Parking is next to impossible to find, but you can always find a place to park if you're determined enough! :D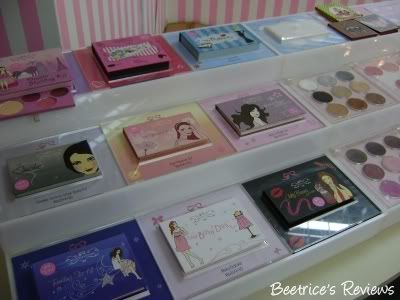 Everything's nicely laid out with testers to try – when I went during lunch there wasn't anyone there
(probably due to the location),
my friend even had time to sit down and let the advisor test out the palette on her! LOL…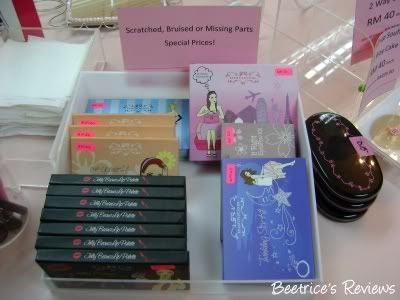 If you're buying for yourself and not picky, there are bargains with special prices for products that have slight defects. They say
'scratched, bruised or missing parts',
but to be honest the defects are quite minimal…and the discount more than makes up for a small scuff in the corner of the product.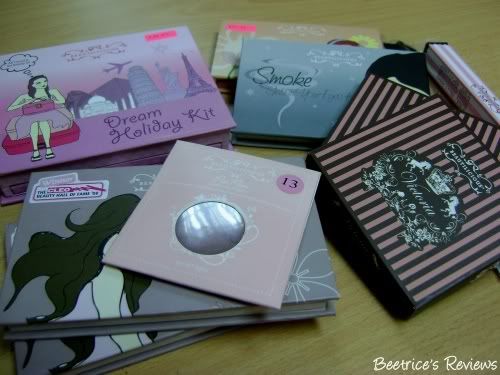 LOL…yes, if you were wondering, this is what I walked out with…all this, including the brush rolls below cost me LESS than RM300 for the entire lot!
(at retail prices, this would have cost me RM520)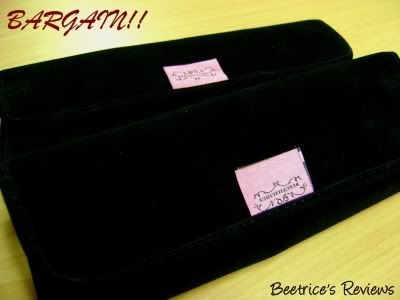 If you can get your hands on this, the brush roll is one of the best bargains there – at just RM10
(normally RM29.90),
what's not to like?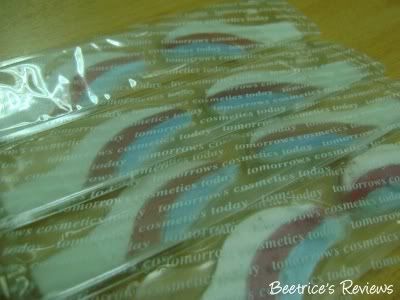 With my purchase, they gave Magic Eyeshadows…I happened to run into Julie, and she was kind enough to throw in a few more into my bag!
For those of you planning to check it out, these are a rough estimate on prices:
Brush roll

(usually RM29.90)

– RM10
Pie Pan Eyeshadows and Blushers

(usually RM15.90)

– RM7
Palettes

(usually RM49.90 – RM79.90)

– RM20-RM40
Brushes – RM7
Lip Paints & Liquid Lipsticks

(usually RM25.90)

– RM15
Glossy Jams

(usually RM25.90)

– RM13
Magic Eyeshadows

(usually RM15.90)

– RM5
Have fun, and let me know what you bought! :)
Labels: sales