Shu Uemura Tokyo Lash Bar 2009…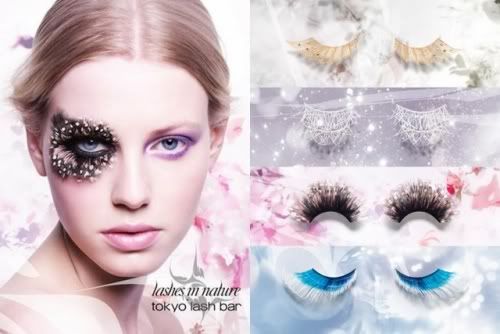 Just before I left for the Rainforest World Music Festival last week, I was invited to the launch of
Shu Uemura's Lashes in Nature Tokyo Lash Bar 2009
alongside the rest of the media, socialites and usual blogger culprits
(teeheehee!)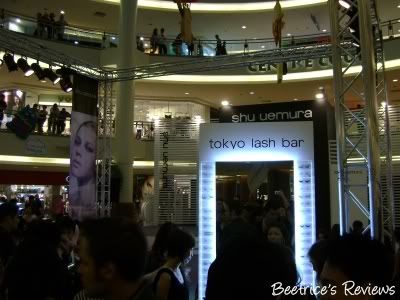 Each of the guests were allowed to select a set of false lashes from the designs available, which were then applied by the makeup artists. I went for the
farfallina
, which looked quite natural in the case, but resulted in quite a
"POP"
look as described by Connie and Paris…LOL…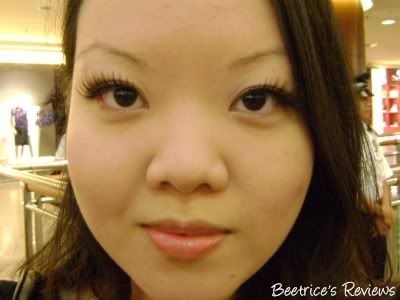 "POP" eyes? Really?
Paris went with the
Mini Star-Glitz
…bling bling! :)
Connie on the other hand, got a head start by wearing falsies from her own stash…she picked up the Mini Star-Glitz as well though to take home and try…
They were taking photos of the guests together with the models, which were then printed out for each guest…nicking this from Connie's site since I'm too lazy to take a picture of the photo! LOL…
The main event was the presentation of the Lashes in Nature premium edition lashes by the Shu Uemura Black Book Artists, who chose from
Goldglam Leaf, Snow Twist, Fleur-ever
and
Marine Tide
…can you tell which is which? :)
L-R:
Queen of the Forest
(Goldglam Leaf),
Oasis
(Marine Tide),
The Dramatic Bloom
(Fleur-ever),
Blinding Blizzard
(Snow Twist)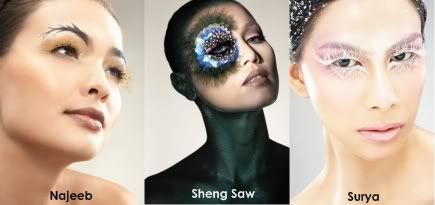 L-R:
Endless Beauty of the Earth
(Goldglam Leaf),
Flight of the Peacock
(Fleur-ever),
Snow Witch
(Snow Twist)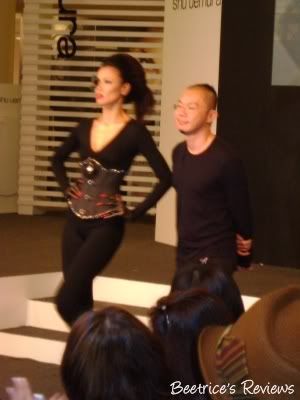 Out of the lot, this one probably caught my "eye" the most…very dominatrix!!
*rreeooww*
Labels: events, false eyelashes