Revlon Beyond Natural Blush & Bronzer…
Hey hey!! How's the weekend going so far? No, I'm not back yet, but probably having a blast in Kuching…hehe…this is the other product I tried from the Revlon Beyond Natural range – Blush & Bronzer.

Description:

Revlon Beyond Natural Blush & Bronzer
is made up of coordinated blush and bronzer shades that can be blended together or used separately to create a naturally sun-kissed look. The sheer, silky formula gives skin a soft glow of beautiful, natural colour in an attractive, visually appealing design. The shade names coordinate with other Revlon Beyond Natural products so you can find your best shade across all products.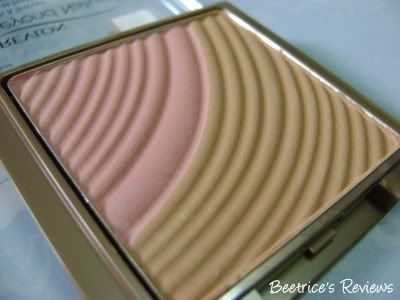 The Verdict:
The shade I got was Pink, which is a nice peony-like shade of blusher with a medium golden-brown bronzer. It surprised me that the bronzer portion was somewhat larger than the blush portion. The wavy surface of the product made it easy to pick up the powder, but one thing to note is that the Blush & Bronzer does not come with a brush or applicator.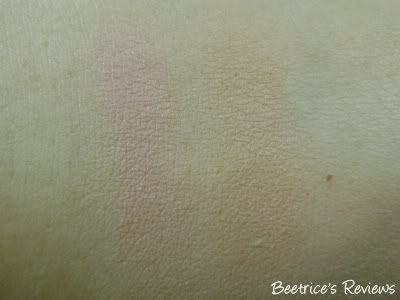 It took me a while to get it to work for me – the pink was so-so on my skintone, but made me look washed out in photos. Since the blush portion is smaller, this actually is a plus point for me. The great thing is that when swirled and applied together, it makes a great natural accent for my cheekbones and reminds me of Benefit's Hoola and Dandelion, but in one pan. Dupe alert! :D

Both the blush and bronzer have a matte finish, so it's perfect for events where you're expecting to have your photos taken. I used this the entire time I was in Singapore, and I must say I'm pretty happy with the results. The look also lasted as long as I did – if it can withstand an entire day walking along Orchard Road, I'd say it's a keeper wouldn't you? :) I *heart* this!



Revlon Beyond Natural Blush & Bronzer is available in 4 colours overall, but three are available in Malaysia

Revlon Beyond Natural Blush & Bronzer
retails at RM55 and is available at leading department stores, pharmacies and personal care stores nationwide.
Rating: 4.5 / 5
Value: $$