New to Clarins HydraQuench Range…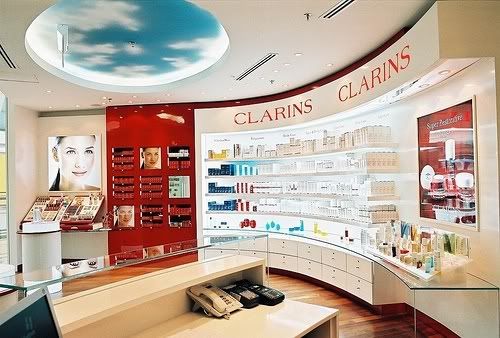 Last month, the Clarins people invited a small group of us to come in and try their new HydraQuench lineup at their KLCC outlet. After the prerequisite testing of our skin's hydration level
(all of us were pretty dehydrated!),
we were given an introduction to the HydraQuench range. Prior to this, my last contact with Clarins was a total body treatment about 10 years back
(!!)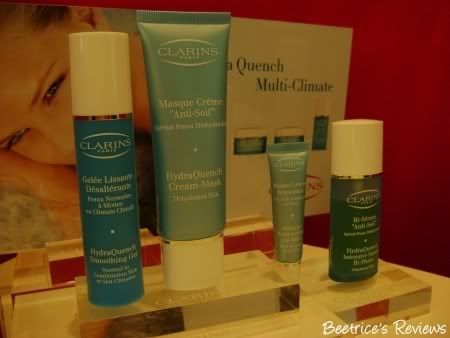 Upcoming and existing products in the HydraQuench range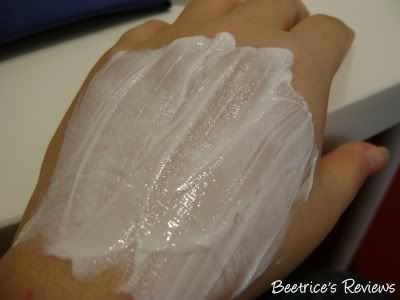 One of the key products we were introduced to during the introductory session was the HydraQuench Cream Mask. The product is quite cooling on the skin, and is slowly absorbed during the recommended 10 minutes. Comparison afterwards showed brighter, plumped up and smoother skin.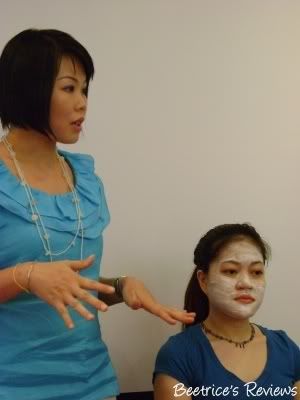 If you want better absorption of the cream mask, it was suggested that you place a mask on top of the cream mask after 10 minutes and gently massage your face. Clarins doesn't sell these masks, but you can get these face masks at places like Magicboo and Sasa.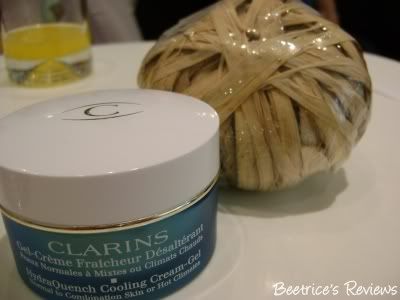 One of the key ingredients in the HydraQuench range is the ball-like item above, which is Katafray
(bark from the Katafray tree which grows exclusively in Madagascar).
It smells rather herby, similar to the smell of a traditional Chinese medicine shop but nothing highly unpleasant. This ingredient helps in increasing hydration as well as restores moisture balance.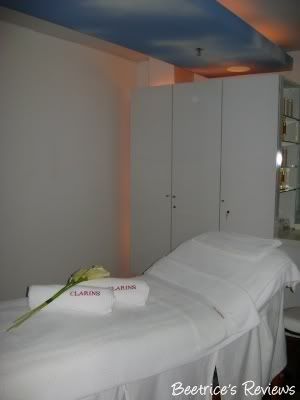 Afterwards, we were treated to a Madagascar facial
(RM198 for 60 mins).
The treatment rooms are nicely designed with small touches meant to promote relaxation during treatment
(such as clouds on the ceiling!)
This is where Clarins really shines as they do not use any machinery during treatments and facials, just the human touch. I fell asleep a little way into the facial and woke up to plump, radiant skin
…*does the bouncing finger on cheek motion*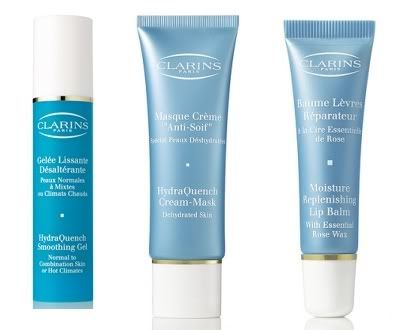 Products introduced to the HydraQuench range:
HydraQuench Smoothing Gel

(50ml)

– RM205
HydraQuench Cream Mask

(75ml)

– RM135
HydraQuench Replenishing Lip Balm – RM75
The products were meant to be available from 1st August onwards, but I've just been told that they're already available in-store. They're worth checking out
(particularly the cream mask)…
as for me, I'm so planning another trip back for another one of those facials! :D