Garnier Aqua Defense Non Stop Intensive Moisturising Essence…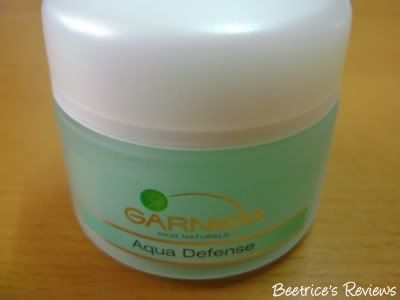 Times like this I really wonder how beneficial following other blogs are – especially when they lead to the purchase of yet another "
I-want-this-but-I'm-not-sure-but-she's-said-nice-things-about-it-so-why-not?"
product…the latest being Garnier's Aqua Defense Non Stop Intensive Moisturising Essence
(it's such a mouthful to say, so I'm sticking to Aqua Defense Essence from here on out)
It all started with Paris, who wrote about the
Garnier Aqua Defense Essence and its comparison alongside ~H2O+ Face Oasis
. Since I had already tried
Face Oasis
previously, I was intrigued to see if this was really as good as it promised. Paris suggested that I try a bit first, and generously decanted some into a small pot for me to try out.
Well, it turned out to be a disastrous experience…for my wallet, that is! After finishing the sample, I quite literally hightailed it to the nearest pharmacy to get myself a jar
(PB, we have to stop doing this! LOL…you know my weakness to resist products like these!)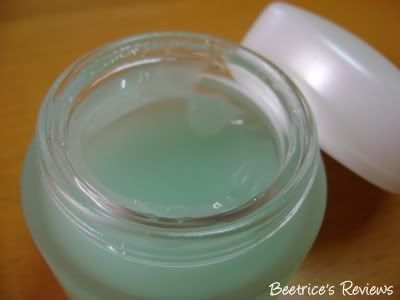 Description:
Enriched with anti-oxidants, Fruit Waters and Vitamin E, Garnier Aqua Defense builds an invisible barrier on your skin which instantly replenishes moisture and repels external aggressions and free radicals. Grape water contains sodium, potassium, magnesium, calcium and zinc to help protect skin from damage caused by free radicals; apple water is renowned for its anti-oxidant action and natural Vitamin E effectively smoothes the skin and protects skin from cellular damage. Garnier Aqua Defense Essence deeply penetrates to instantly replenish moisture, leaving skin hydrated, smooth and protected all day.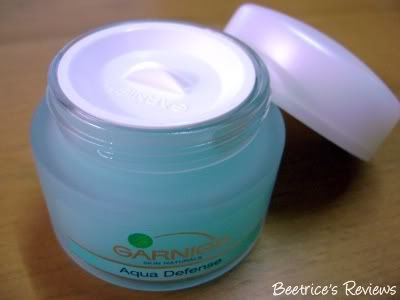 The Verdict:
Judging from my reaction after trying the sample? :D The jar comes with an inside lid, which I find helps to keep it together and prevents spillage of the product. PB was right though – the smell when I opened the lid was refreshingly….fresh? LOL…it does smell somewhat of green apples, but very light and airy at that.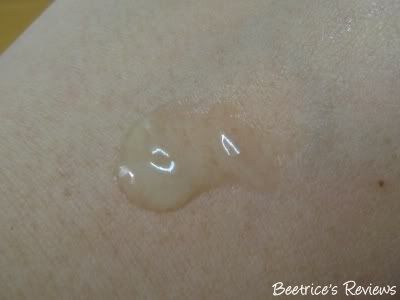 Texture-wise, the Aqua Defense Essence resembles a moderate gel – not too thick not liquidy, and is absorbed quite rapidly into my skin. There is just the slightest trace of stickiness after application, but this dissipates quickly. I've found myself getting more and more attached to this the more I use it, and at the affordable price, it won't be hard to sustain this luxury!
Better yet, my oil-slick skin loves this formula. To be honest, I have extremely oily skin, but it doesn't show. The true test is when I take out my oil-absorbing sheet
(the Gatsby ones are always the acid test!).
Those who have seen the results are usually astounded – I can use up to two whole sheets at a time, and my skin didn't even look oily to begin with!
Got a bit carried away there, but the point is that after using the Aqua Defense Essence, the oiliness has gone down somewhat. Now, the formula is not meant to control oil, but somehow when I use this, my skin doesn't produce as much oil during the day as it does when I'm using my Clinique Moisture Surge. I wonder why…?
According to Paris, the Aqua Defense Essence can also be used as a mask, although I have yet to try that out. However, I'm loving the effects so far, and am happily plowing my way through the jar. Face Oasis was great, but by price comparison Aqua Defense Essence is a lot lighter on the pocket. Now if only someone could replicate the scent from this and turn it into a fragrance, I'd be more than happy to try that too!
(but please, don't tell me to get DKNY's Delicious – I already have it and it's not the same, really!)
Garnier's Aqua Defense Non Stop Intensive Moisturising Essence is available at all major pharmacies and retails at RM19.80 for a 50ml jar. For more info, you can also check out the Singapore site for Aqua Defense
here
.
Rating: 4.5 / 5
Value: $$$
Labels: bargains, moisturiser, skincare