Estee Lauder Staff Sale 2009…
Hello hello! Gosh, when I first started on my break from work I was expecting it to be a leisurely one. To be honest, I loved every minute of it
(save for the lack of income!)
and I'll be damned if I'm not dreaming for the next time I get to this again! However, all good things have to come to an end, and as of now, I have a few hours left before I get back to the workforce. And I tell you, there's nothing like panic to motivate – I think I've done more cleaning up in the past week than I have the entire break combined…LOL…
Then again, the thought of going back to work has another effect – the loosening of the purse strings. So I suppose it was providence
(or detriment?)
that the Estee Lauder Staff Sale happened just two days before I was due to start work?
I didn't do too much damage, considering some of the stuff I bought were for other people. There were a lot of sets available this year around, and the prices were quite decent. Thankfully the queue wasn't as mad as previous years…although this year I swear my IQ probably dropped quite a few points being sandwiched between these two ditsy girls waiting in line. They kept asking such STUPID questions and talking about another friend who had already gone in and conveniently taken their friend's ticket with her with
"Can't she just come out, give us the ticket and go back in?"
……what the?!?
Oh whatever…on to the haul! :D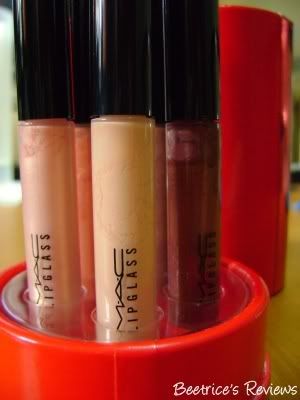 MAC Little Darlings – 5 neutral lipglasses / lustreglasses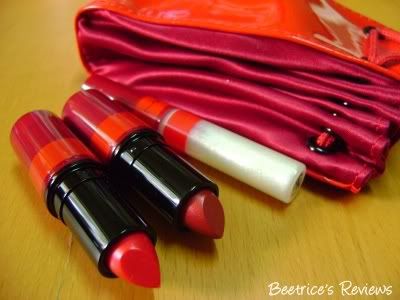 MAC Adoring Carmine – 3 Red Lips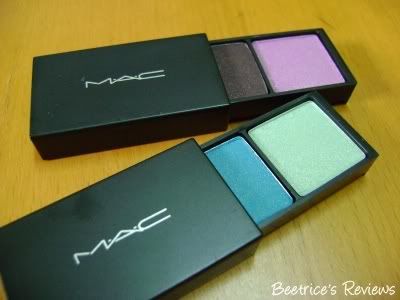 MAC eyeshadow duos in Shallow vs. Deep and Team Violets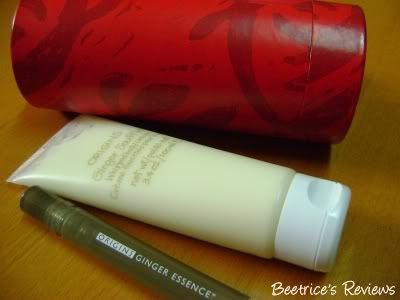 Origins Ginger set – comes with ginger soufflé and ginger essence roll-on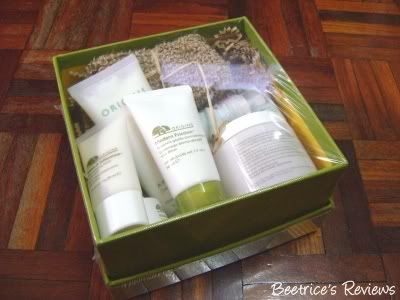 Origins Peace of Mind set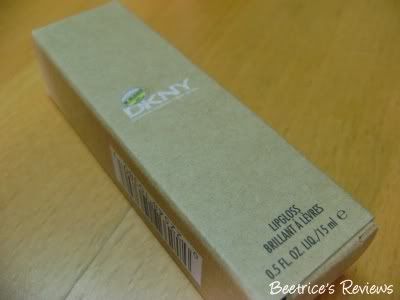 DKNY Be Delicious lipgloss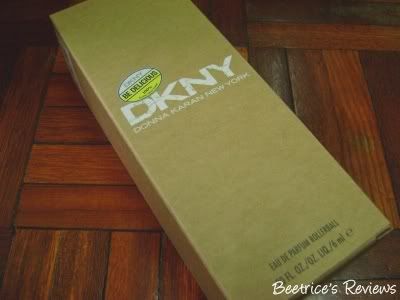 DKNY Be Delicious (Green Apple) roll-on fragrance
DKNY Be Delicious Men in Fall Harvest set
(I swear this smells SOO good!)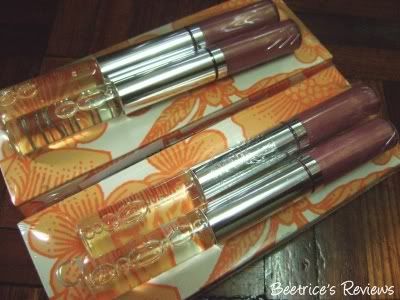 Clinique Happy Fragrance and Lipgloss Pens
(comes in packs of 2 per box)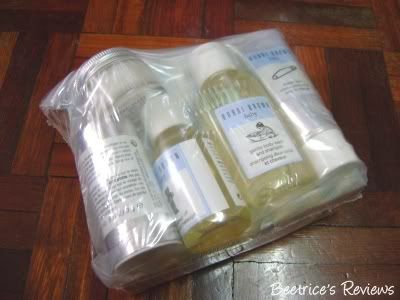 Bobbi Brown Baby set
The total for everything above? Just over RM700…which is enough to have me grinning for the next week…heehee…how did the rest of you do?
Labels: sales