Clarins Lip Colour Tint...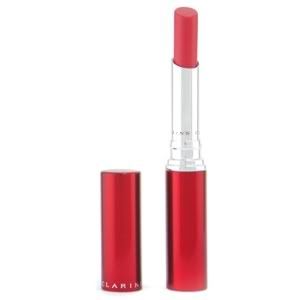 During the Clarins warehouse sales a while back, I picked out a Lip Colour Tint to try since they were going at just RM30 each
(RM20 if you took the testers with a clear cap!)
. There were quite a few colour cosmetics on sale for decent prices, but thankfully I managed to restrain myself from getting any more items! :D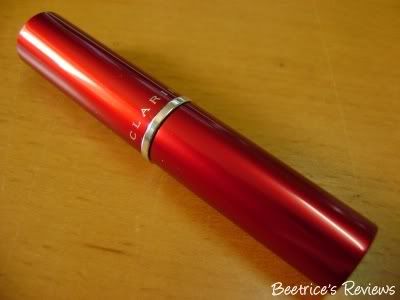 Description:

Clarins Lip Colour Tint
comes in fresh, fruity shades to create a vitamin-charged look that brightens the face. The semi-transparent colour always looks natural and luminous. The lightweight texture literally melts over lips and leaves them soft and comfortable. Its slightly sweet taste makes this lipstick a real treat.
Active Ingredients:
The 'Instant Full' complex, exclusive to Clarins provides intense, luminous colour. Clarins 'Lip Expert' complex provides long-lasting moisture with pro-ceramides and Acacia pearls and nourishes and protects with Shea Butter and Vitamin E.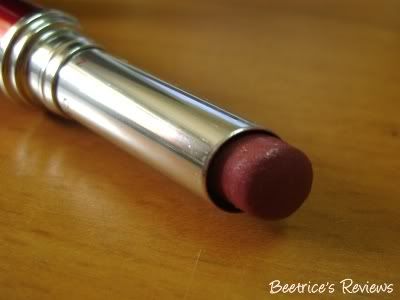 The Verdict:

At first look, the Clarins Lip Colour Tint looks very pretty in a sleek long red tube that has a nice heft to it, making it seem more expensive
(none of those plastic tubes that feel like they're going to float away).
However, one thing I found out is that they must be kept in cool environments – I made the mistake of leaving it in the car one afternoon and it hasn't been quite the same since. To begin with, the Lip Colour Tint is quite soft and melts onto lips quite easily – so any further heat will result in quite a mess!

The colour I got was
#19 – Wild Berry

(Baie Sauvage),
which gives a lovely berry-kissed sheen to my lips, and brings a mild taste and smell similar to that of raspberries. This shade is perfect for creating a natural look, which is what I used in my
first attempt at a FOTD
.
One point to note is that this shade also has a fair amount of fine glitter in it which surprisingly doesn't translate very much onto my lips...not that I'm complaining. Also, being so sheer, this won't last very long so I'd suggest you line your lips with a similar colour beforehand or be prepared for frequent reapplication throughout the day.
The moisturising factor is also decent, so all in, this is a pretty nice product to have, and a good gift idea given the wide variety of shades.
Clarins Lip Colour Tint
is available at all Clarins counters and outlets nationwide in a range of colours
(I've seen up to 19 shades available at a time).
Have any of you tried this, and what did you think of it? :)
Rating: 3 / 5
Value: $$