Cheap Find: Daiso Eyeshadow Quad…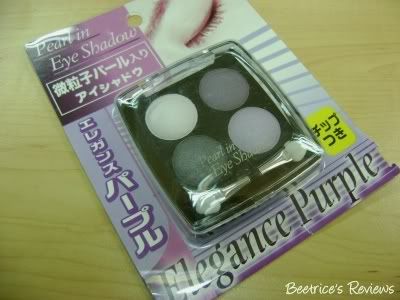 When it comes to skincare, I usually don't skimp and have my firm favourites. However, when it comes to colour cosmetics, I'm always game to try new items
(all in the name of beauty eh? LOL…)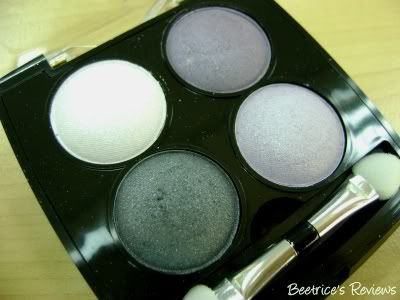 I found this eyeshadow quad in the beauty section of Daiso, and since it had my favourite colour I decided to try it out for fun. It's one of the Japanese brands, but since I don't read Japanese I don't actually know what the name is. For RM5 I wasn't expecting too much, but the results were somewhat divided.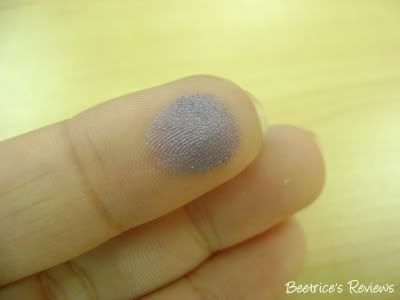 The Verdict:
I love the texture of the eyeshadow – it's soft and velvety to the touch, and blends nicely to create either a relatively sedate look or up the ante for a sultry smoky-eyed look. The eyeshadow gives a pearlescent glow to my look, and looks great day or night.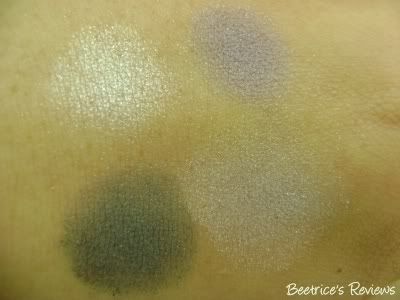 Unfortunately, the lasting power of this eyeshadow quad isn't quite up to par. After a couple of hours, creasing starts to take place and after 4 hours or so, there's hardly anything left except some smudges. Using an eye base somewhat helps the lasting power of this, but not by much.
However, for RM5 I can't quite complain either since it does have lovely colours and blends beautifully. If only I could make it last longer…but for short trips out, this does the trick. That said, Daiso has had some good finds
(just ask Connie about the eyebrow pencil, or Kahani about the makeup correction pen!)
and personally I love their grapefruit lipbalm, but this is simply just
'meh'
to me. Has anyone else tried this, and if so what did you think of it? :)
Rating: 2.5 / 5
Value: $$$
Labels: makeup