Browhaus @ Raffles City Singapore…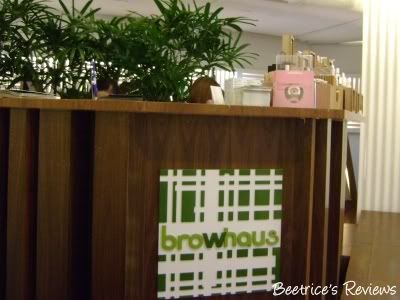 For someone who didn't give two hoots about her eyebrows, I'm pretty aware of them now. Not that I obsessively go for brow grooming
(come to think of it, it's been quite a while since anyone's done anything to my brows)
but I'm always dealing with the hairs that dare spring up…LOL…
Amazingly, I'd never gone for threading before – always opted for the conventional way of plucking. When I was in Singapore last month, I met up with a friend at Raffles City and she decided to treat me to a brow threading session since she was having one done as well.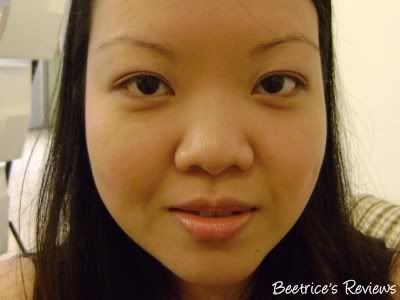 Before, not quite a mess but still in need of help!
According to Browhaus:

How your face looks is never dependent on a mood or a whim because as the old saying goes,
'Your face is your fortune'
. That's why we've decided to bring you the solution for all your brow-tidy problems. Browhaus – no, it's not the next door microbrewery – it's a place for ladies
(and men)
to go to be plucked, tweezed, threaded and waxed thoroughly so that your face can enjoy the virtues of a tidy brow that has shape, volume and panache.
The Verdict:
I had threading and tweezing done on my eyebrows as well as my upper lip area. The chair used is relatively comfortable, and the staff there are definitely quite well trained. There was minimal discomfort during the threading, and just slight twinges during the tweezing portion. The entire session took about 20 minutes or so, with some cooling gel applied afterwards to minimize swelling and redness.

It could be just me, but I felt that the people at the Browhaus at Raffles City were rather cold. Throughout the session, the person doing my eyebrows didn't say anything apart from giving me instructions on how to pull or move my skin during her threading, or only when I asked a question.

And as always, the sell part came after the session, asking me to go for their 'brow resurfacing' treatment which cost a whopping SGD800! Yikes…thanks, but no thanks. To my relief, their spiel stopped abruptly after I told them I wasn't local, but it makes me wonder how much longer it would have gone on otherwise.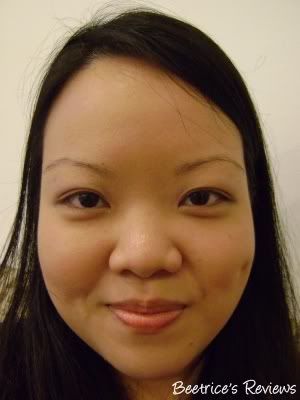 However, I found that the results were pretty good – and almost three weeks later, only small stray hairs have made an appearance which I can easily deal with. Overall, it was pretty good…now just tell me why they're not available in Malaysia? :)
Brow shaping – threading and tweezing is SGD20, while threading for the upper lip is SGD6

(it's cheaper if you purchase a package)

The latest Browhaus menu

(in PDF format)

can be downloaded
here
. Browhaus has 7 outlets throughout Singapore, as well as branches in Jakarta, Dubai and Manila.Browhaus Raffles
252 North Bridge Road
Raffles City Shopping Centre
#B1-19, Singapore 179103
Tel: +65 6337 0070

Rating: 4 / 5
Value: $$
Labels: threading