Back from Rainforest World Music Festival!! :)
Woohoo!! I got back from Kuching on Monday, but have been quite KOed for the past few days from lack of sleep during the Festival…oh but what a time… :D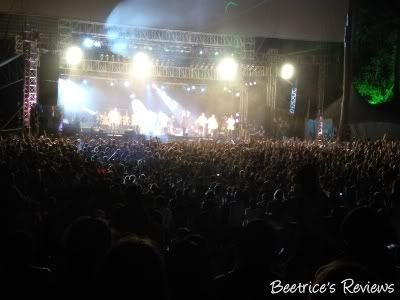 I'm so totally hooked on this band called AkashA at the moment – local KL band, but simply AWESOME music! It poured the first night of the festival, but other than that the weather was quite sunny and clear.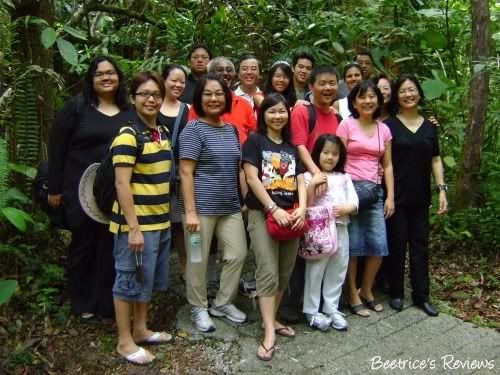 Great company
(albeit with some seriously LOUD snorers in the group!!)
and plenty of hilarious moments…heck, I'm already looking forward to next year!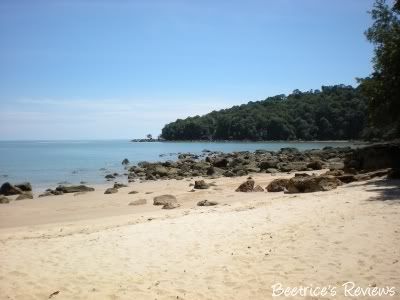 We stayed at the Permai Rainforest Resort, which was advertised as a mere 10 minute walk from the Sarawak Cultural Village
(where the festival was held)
and sneakily enough, it was – from the ENTRANCE of the resort to the cultural village! Getting from the entrance to our cabins was another 15-20mins walk! LOL…suffice to say, I got PLENTY of walking during those five days. We actually calculated that we had probably walked a total of 30-odd kilometers during those few days! However, with views like this from the beach, how to complain?
Since we had some time in the morning on the last day before the coach arrived to take us to the airport, we decided to indulge in a few 'air' shots…talk about action hor…hehe…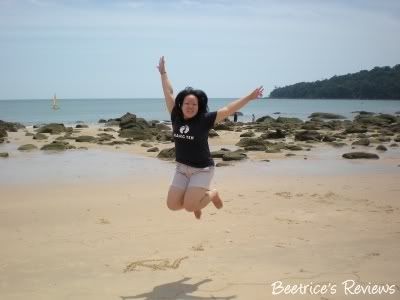 Surprisingly, I didn't actually go anywhere else outside the Cultural Village area and the resort, apart from the ride to and from the airport…quite sad right? Next time I really have to spend a couple more days to actually see Kuching city, not to mention try the famous Sarawak mee kolok!


Okay, now that the raving about Sarawak is done, back to our regular programming! :D How has everyone been while I was gone?


PS: Authentic Sarawak Laksa is AWESOME stuff! Hehe…if you have the chance, you really should try it! Shucks, just thinking about it has me drooling…yum yum!