Amuse Mirror Lipstick…
During my last
(disastrous)
purchase on Cherryculture, one of the products that caught my eye was the Amuse Mirror Lipstick, which I found was a pretty nifty concept. In fact, it's quite ingenious!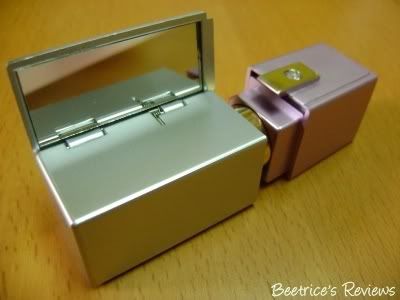 Description:
This long lasting lipstick from Amuse goes on smoothly and evenly. Its unique packaging makes it different from your other conventional lipsticks – a built-in attached mirror that makes application easy. The lipstick can be worn alone or over your favourite lip liner.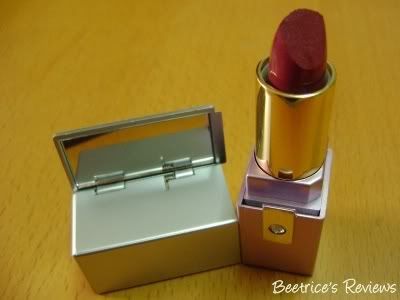 The Verdict:
I bought shade #901, which is a pretty deep red in the tube, but comes out as more of a raspberry colour on my lips. The swatches of the shade are below, both on the back of my hand as well as on my lips.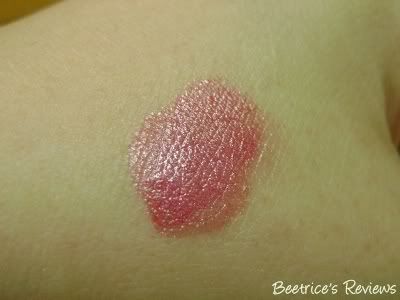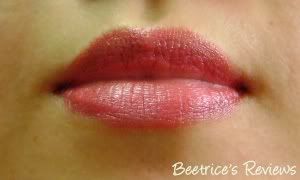 From a product perspective, I'd say this was a rather average product – the colour itself is quite pretty, and it goes on smoothly. However, the lasting power of the lipstick wasn't all that great…and I found that the formula was a little oily. Definitely good for the moisturising factor, but the oiliness means that the lipstick tends to slide off my lips and requires frequent reapplication during the day.
I can't fault the design of the lipstick though…the mirror is actually spring loaded to pop up once the cap is removed, and the size is decent for applying lipstick. The only thing that would make the design perfect would be a battery-powered light for night-time application…hehe…
Amuse Mirror Lipstick
is available on CherryCulture.com and retails for USD2.00 each.
Rating: 3 / 5
Value: $$$
Labels: lipcare