Singapore & Batam Finds...
Right, back to my bit of shopping in Singapore and Batam – a large portion went to clothes shopping not to mention trying a lot of different foods
(!!)
, but I did pick up a few notable items...
These belts were a bargain at SGD10 for three items – the third item was a stack of pretty bracelets...hehe...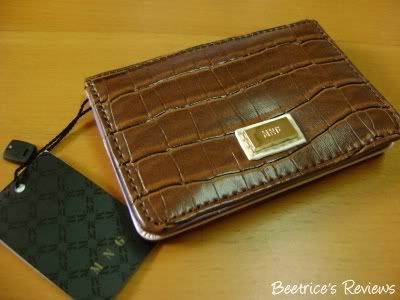 Why can't we get deals like these back in Malaysia? This MNG card wallet cost me only SGD19 after discount!
For those of you that know me well, I suppose this is a dead giveaway as to why I picked it out? LOL...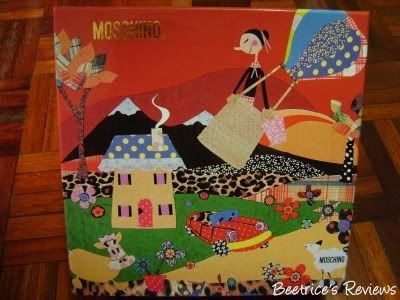 The item above is actually a gift from my cousin – a Moschino Cheap and Chic set! I love the design on the box, and the inside smelt simply lovely!
Moschino Cheap and Chic EDT
(30ml),
body milk
(50ml)
and shower gel
(50ml)
Anyone who's ever seen J.Lo in THAT green Versace dress would have been wondering how she kept her dress from falling off. I don't know about the rest of you, but I used to rely on double-sided tape in a pinch
(heck, I even used it on my cousin to fix her wedding dinner dress!)
But sadly, they used to irritate my skin somewhat so it was only for short use. So when I saw these new Nexcare tapes by 3M, I couldn't resist grabbing a pack to try.
During my short hop over to Batam, I was shocked at just how cheap some of the items were. Needless to say imported goods were rather pricey, but the
'Made in Indonesia'
items were extremely affordable...I reckon the two huge shopping bagfuls of stuff I brought back are a testament to it
(although most of it was made up of snacks and gifts!)
Herbal Essences are seriously a LOT cheaper in Batam! I got the small bottle for just over RM2, and the two bigger bottles for about RM4 each!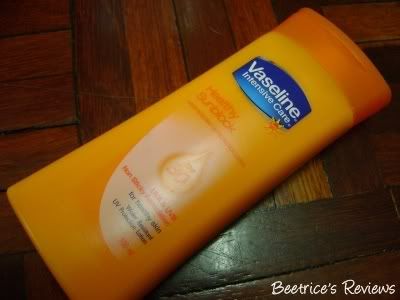 To the best of my knowledge we don't have this here...Vaseline Intensive Care Healthy Sunblock in SPF30. I was afraid that it would have that typical sunblock smell, but it actually smells quite nice! It's also water resistant, which means I can use it when I head to the beachside. :)


This one was gotten during my last few days in Singapore, but this is a freebie – I was given a 50ml tube of Dead Sea Premier hand cream just for trying out their Dead Sea Salt Scrub
(reminded me a lot of Crabtree & Evelyn's La Source Hand Therapy!)
but hey, a freebie's a freebie right? :D
I'll get around to reviewing the products once I've had a chance to test them out thoroughly! Wheee!!
Labels: shopping