Pretty pretty…
While walking in Metrojaya the other day, I had some vouchers to use and was browsing for a handbag. I'm not sure why, but some seasons designers can get things so right
(making you want to buy up entire collections!)
but some where they get it so wrong
(let's not go there).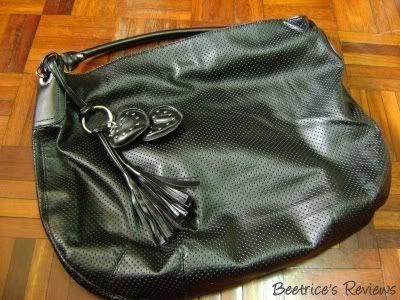 However, this little baby from David Jones caught my eye…interesting texture and felt nice to carry!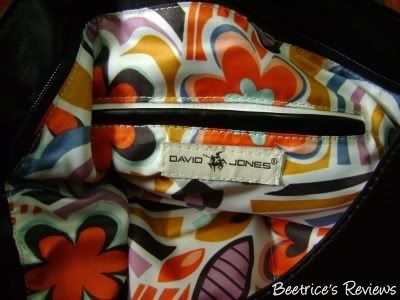 The inside of the bag was just so adorable – it sure beat having a solid colour interior.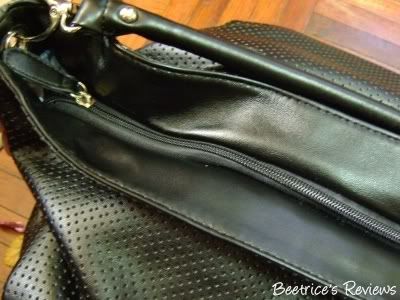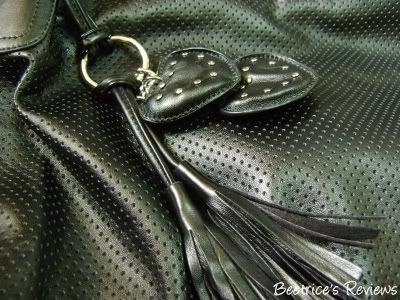 There was one thing that bothered me about it though…it may be fashionable to have these dominatrix-esque tassels, but that look is just not me. So what to do? Do a little modification of course!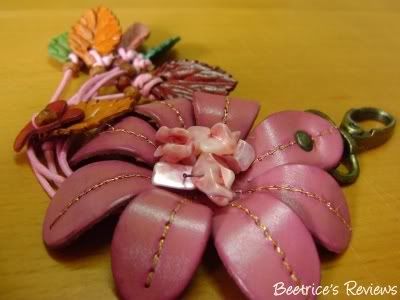 I had gotten this pretty leather flower clip from my
(well, now former)
boss for Christmas, and thought it would work quite well with the rest of the bag. I loved the tasseled leaves!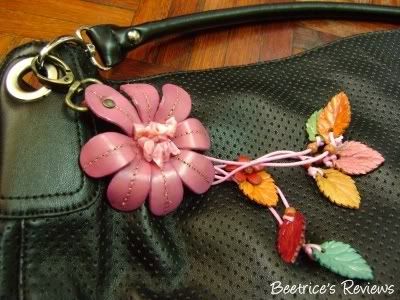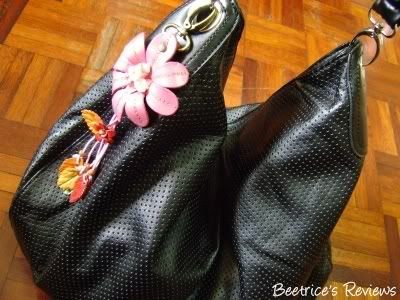 Didn't take long either – took me all of two minutes to pry off the existing tassel loops and link on the leather clip. I dunno about the rest of you, but I like it… :D

PS: Better yet, this baby was on 50% discount! After deducting the discount and my vouchers, I ended up paying just RM30 for it...*grins*