L'Oreal's 100th Anniversary and K.I.S.S.…
When I was sent an invitation to attend L'Oreal's Centenary Celebrations yesterday, I didn't know quite what to expect other than the fact that L'Oreal had just turned 100 years old. It turned out to be something quite different altogether.


Various billboards depicting L'Oreal's 100 years of history – I found it amusing that The Body Shop was also listed as one of their milestones too!
A glamorous start to the next century?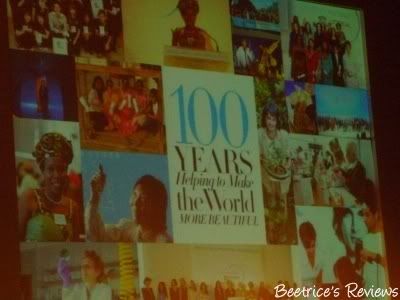 There were a number of lengthy videos shown during the process
(something tells me L'Oreal takes pride in their digital crew)
but admittedly they were pretty interesting – I actually enjoyed seeing the evolution of L'Oreal over the years…albeit in French! :D
In Ai Leen and Jean-Francois Couve's speeches, they emphasized that L'Oreal is not just about looking good, but also about the spirit of sharing and giving. Across the world, L'Oreal has several corporate social responsibility programs running in various markets…and in conjunction with their 100th Anniversary, they also unveiled their philanthropic programme for the year which is being done with the Malaysian AIDS Foundation.

Just some facts on HIV/AIDS in Malaysia:
HIV/AIDS was not reported to the Ministry of Health until December 1986.

Up to December 2008, a cumulative total of 84,630 HIV were reported to the Ministry, of which 14,576 suffered from AIDS and 11,234 died from it, that is, 3 deaths per day in 2008.

Approximately 10 people are tested HIV positive each day with many more unreported cases.

Sadly, children are not spared – a total of 2,027 children from the age of 2 to 19 were infected with HIV, 445 of them AIDS cases.
Even more disturbing is the fact that up till now, while there are programs in place to provide for the immediate needs and support of children with HIV/AIDS under the age of 12, all this support ends after the child turns thirteen. It is this gap between the ages of 13 and 19 that the Malaysian AIDS Foundation is trying to address.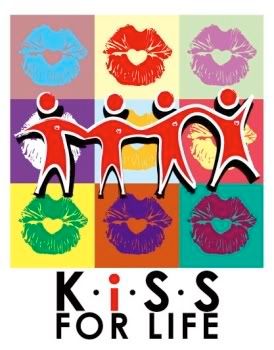 Together with L'Oreal, this is exactly what they did. Enter the K.I.S.S., or Keep In School Scheme, which is aimed at increasing support to benefit children between the ages of 13 to 19 infected and/or affected by HIV/AIDS. There is a distinct difference between the two, but neither is less important than the other.


To this end, L'Oreal donated a healthy sum of RM150,000 to the Malaysian AIDS Foundation, and invited the person synonymous with AIDS activism locally, Marina Mahathir to receive the cheque. I must say, she never fails to impress me with her speech delivery especially since she typically doesn't use a script or notes. All in all, it was a great way to mark the end of L'Oreal's first centenary and start off the next century on a good note.

And if that wasn't enough generosity on their part, there was more when I got back home and opened the pack they gave:


A notebook that was printed specifically for the celebrations, comes with an elastic band similar to that of a moleskine…


This was a very pretty box indeed – I have a feeling that this is going to end up on my dresser…heehee… :D


The real shock was when I opened it up though…I knew the bag had been quite heavy, but I didn't expect so many products!


Garnier Brightening Eye Roll-On (mine is just about to finish, so this is perfect timing!), Vichy Purifying Cleansing Gel (200ml), L'Oreal Professionel Liss Ultime Shine Perfecting Serum (125ml), Lancome Miracle EDP (30ml), L'Oreal White Perfect Transparent Rosy Whitening (I've been dying to try this…yay!), Kerastase Biotic Replenishing Programme (scalp treatment!), Kiehl's Lip Balm #1 and Maybelline Volum'Express Waterproof Mascara…whew that's a pretty long list!


So Happy 100th Anniversary L'Oreal…and here's to the next 100 (and more!)… :)
Labels: events