And…I'm BACK! :)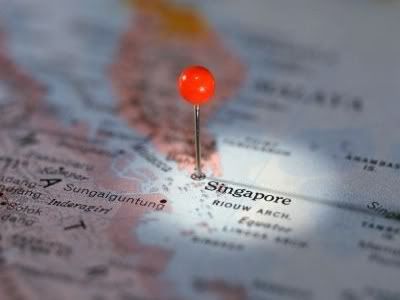 Hello hello ladies!! Missed me? Thanks for your patience over the past two weeks – I've been dying to post up stuff on the go, but somehow life got in the way! :D My Lenovo S10 performed admirably, but I was so caught up shopping and meeting up with friends that at the end of the day I just KOed…eeps!
MadAboutSprees and Rin, so sorry about not being able to reply your messages...it wasn't till the day before I left that I saw them, but hey, email me your numbers – I'll hopefully be dropping by again before the GSS is over...hehe...
Just to share with you all a few highlights of the trip
(although there are plenty for sure!)
…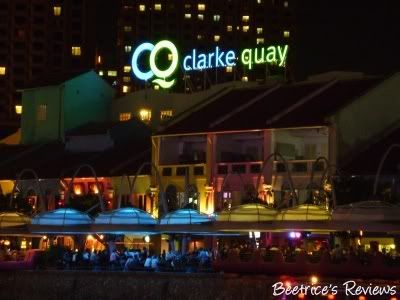 Clarke Quay – a must go at night, especially since they had the Read Bridge Spectacular going on with plenty of night activities…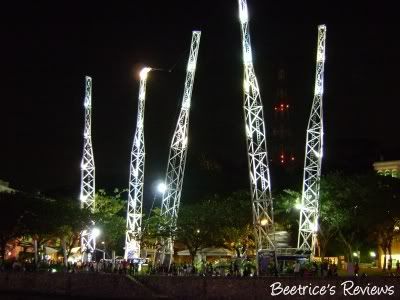 Fancy a gravity shot into space or a HUGE swing? I didn't go, but it looked like a total blast
(pardon the pun!)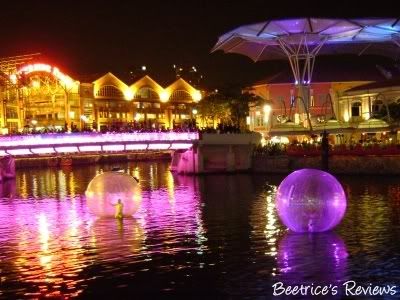 Part of the entertainment that night – water gymnastics of a different kind…in huge bubbles!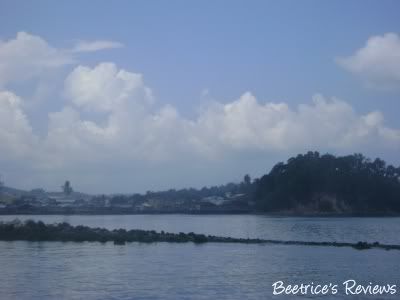 Looks idyllic doesn't it? Hehe…I also managed to squeeze in a quick trip to Batam – this was taken from the ferry as we were docking. And boy, things were quite cheap there too! I had a fab 2-hr aromatherapy oil massage for Rp.150,000
(works out to approx. RM50!!)
not to mention got to try authentic Ayam Penyet too… :D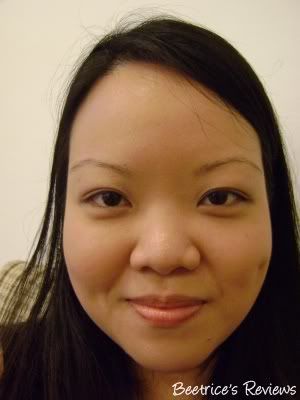 If that wasn't enough, I am also back with newly-threaded brows done at Browhaus Raffles City
(more on their services soon)
courtesy of an old college friend EL…and this was just after I had had lunch with my aunt and cousin at – are you ready for this –
Equinox
, the restaurant on the 70th floor of Swissotel The Stamford. By the way, you get an awesome view of the Singapore Flyer and Singapore's upcoming Integrated Resort from up there!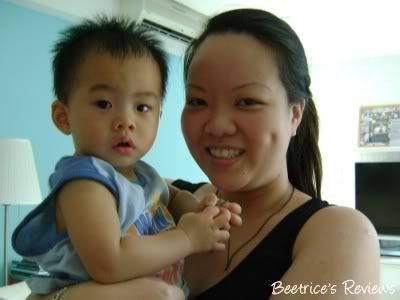 I finally got the chance to meet my friend's baby
(well, now toddler!)
…this was the first time I'd seen her son, and gosh, he's such a splitting image of his dad. And talk about a cool name – Zia
(pronounced Zay-ah)

And if there's one thing that I realized about Singapore, it's that there's a LOT of PSAs around advising people on socially acceptable behaviour, the most hilarious being the two I saw below
(personally, I think these two should be implemented in Malaysia!)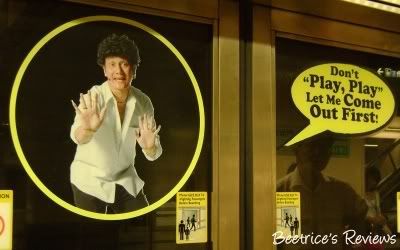 The perennial problem of being courteous enough to let people OUT of trains before getting on – actually, this would extend to elevators too! But Phua Chu Kang is just hilarious lah...I laughed until my sides hurt when I first saw his video on "A Happy Journey Starts Like That".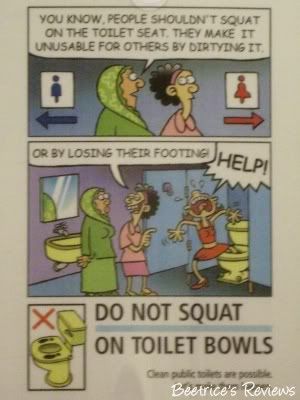 Maybe if we started putting these up in public toilets locally, people would stop squatting on toilet bowls? Somehow I'm a bit doubtful, but hey, it's worth a try...if not a good laugh... :)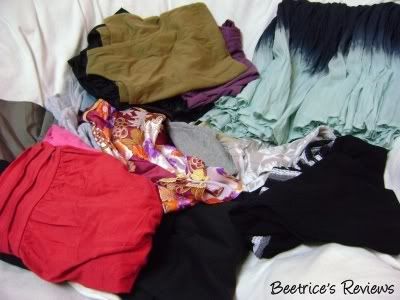 Of course, one of the main reasons I was in Singapore was for the Great Singapore Sale, and it certainly did not disappoint. This is just a sampler of the clothes I bought – and yes, I'm trying to move away from wearing a lot of black, hence a brighter selection of items...hehe...more pics of my other purchases coming up soon!


So, what's been happening since I was gone? What've you all been up to eh? :)