Stila Lip Glaze Stick in Grapefruit…
Before Stila went on their
"Goodbye Stila"
sales, I had gotten this off
Connie
, and since I'd heard so much about their click glosses I wondered if their Lip Glaze Sticks would hold up just as well.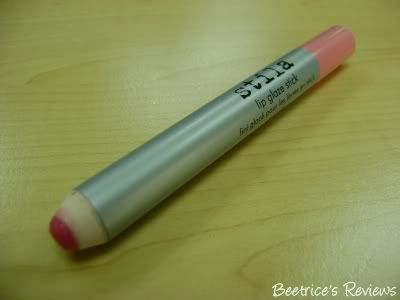 Description:
Stila Lip Glaze Sticks are semi-sheer lip gloss sticks that come in a .11oz pencil. The flavours and hues are similar to Stila's trademark Lip Glazes, and come in the same dreamy, soft, rich, moisturising formula that your lips love. The only difference is that Stila has upped the shimmer factor, putting a high level of pearl in each shade.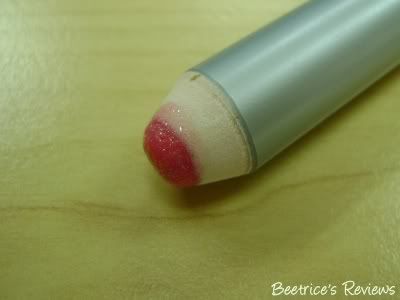 The Verdict:
Initially when the Lip Glaze Sticks came out, they came with a clear plastic sharpener, but now the sticks come on their own
(boo!).
This presents somewhat of a problem since the pencil is quite chubby, but I found that the sharpener from NYX works great with the Lip Glaze sticks. Another plus point is that the pencil itself is made from a kind of plastic rather than wood, which stops the glaze from seeping into the wood. I dunno about you, but I wouldn't want to find my lip glaze seeping into the wood not to mention the pencil itself would be warped with that kind of moisture!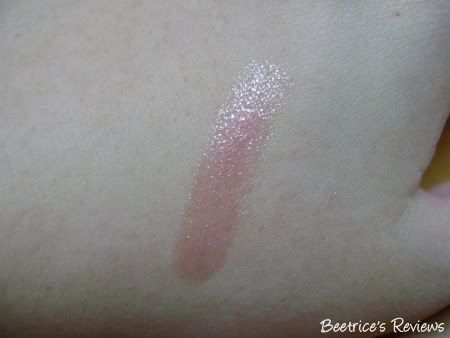 Usage-wise, I love the sheerness of the lip glaze stick. It simply glides on with great moisture, and my lips feel great afterwards. The glaze itself is not sticky, and the product's promise of creamy, glistening lips really does hold true.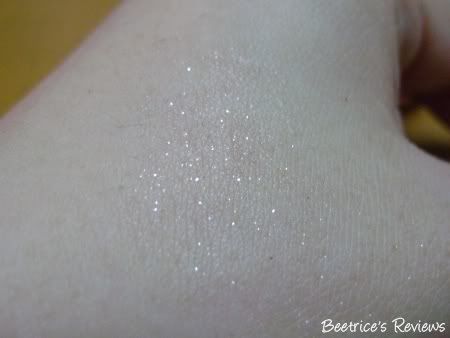 When the description said Stila upped the shimmer factor, they really did! The glaze is extremely shimmery – just check out what happens after I rub it somewhat...flecks of glitter all over the place! The other bad thing about this is that the lip glaze sticks don't exactly hold up very well in our tropical climate. Before sharpening, I have to put it in the freezer for 10 minutes so that I don't end up with goop on the blade of my sharpener.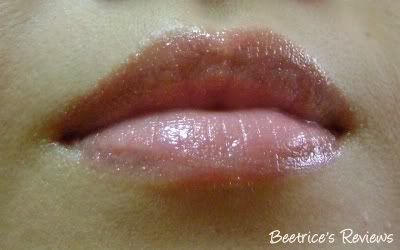 Colour-wise, the shade I have in Grapefruit is a lovely pinkish shade which works for me when I want a nice natural look. I'm only upset that the pencil seems to be used up incredibly fast! As far as this goes, it's great at the current sale price but I wouldn't have bought this if it was at its original price. If you can still get these at the local Stila counters good on you, but I'm pretty happy with the ones I have at the moment. I just got one in Brown Sugar too, so I'm pretty set!
Stila Lip Glaze Sticks come in 12 shades at RM30 each, and can be found at Stila counters (dependent on stock).
Rating: 3.5 / 5
Value: $$
(if you're buying them now during the sales!)
Labels: lipcare, makeup, sales, tips n news