Privilege cards galore…
While sorting through the holder for all my various cards, I realized there are just so many privilege cards out now…there's a card for everything – every petrol kiosk, departmental store
(not to mention supermarket!)
has got an affiliation card…either to collect points, or rebates, or use for various other discounts.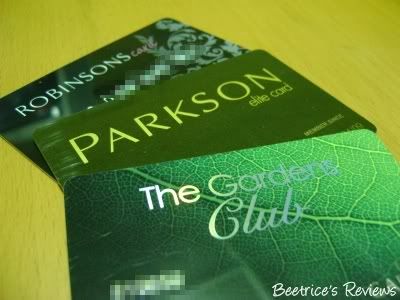 Thanks
(or rather, no thanks)
to a rather large number of purchases recently, I just added three more cards to my collection – the Robinsons card, Parkson Elite card and Gardens Club card.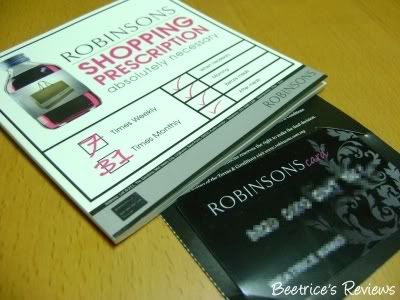 The
Robinsons card
was specifically due to the recent
Robinsons Shopping Prescription promotion
because I had a total lemming to get a Radley bag
(and no, I still haven't gotten it yet! LOL…)
I ended up getting something else for a friend, but my Radley bag is still there…sigh…
The
Parkson Elite card
was launched just last month if I'm not mistaken, and was gotten based on the large number of purchases I made at the Stila counter at Parkson 1U…they said I'd have to spend
RM500 within a month
to qualify for the card, but err…thanks to picking up stuff for everyone else, I hit it in merely 5 days…you get rebates each time you spend in Parkson, but the good thing is that it can be redeemed on your next purchase
(no need to wait for the rebate accumulation every 6 months or so)
with access to VIP previews, which is always a good thing! :)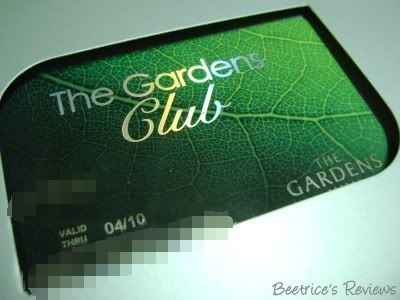 Last but definitely not least is the recently-launched Gardens Club Card…one of the most expensive cards to get I tell you! It's only valid for a year, but to get it, you either have to spend RM1,000 in a single receipt, or pay RM100. Don't be fooled by the huge amount – I only got it because I bought something on account of work which exceeded the required amount (hey, I get to claim back the money, the points are credited to my card, and I qualify for the Garden Club card…everyone's happy right?)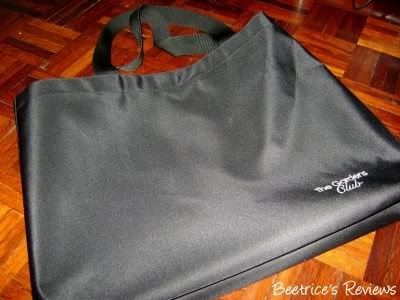 The application area itself is made out to be quite upmarket, with one entire section laid out to cater to the Garden Club card applicants. Once your receipts have been verified, you get a complimentary shopping bag, which I like as it's very sturdy.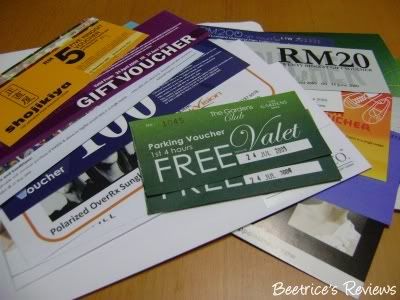 The card came together with an envelope stuffed with various discount and cash vouchers, although most of them I think I may not use, since they're not exactly mainstream brands. However, the valet parking vouchers are another matter! :D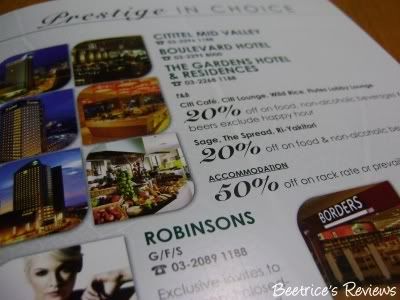 There are also quite a lot of other promotions available in a separate booklet, which includes up to 50% off the rack rate at Gardens, Cititel or Boulevard hotels. However, a lot of these promotions are only valid on weekdays from 3-6pm, which means that only those working around the Midvalley area or frequent it in the daytime would benefit most from this…LOL…

I personally think that you can probably make use of a few to make it really worth it, but the rest are simply just for show so pick and choose them wisely. Which other cards do you ladies think is really good?
Labels: promos, tips n news