My StrawberryNET order's here!!
With the terrible experience I had had with
Cherry Culture previously
, I was really hoping to have my faith restored in online beauty shopping. When I saw that
StrawberryNET
had some lovely deals that I couldn't resist, I bit the bullet and placed an order with them for a simple four items.
Apart from some authorization issues that I experienced with having to send an utility bill to verify my identity and such
(a bit of a pain, but in the end it was a one-time thing and they were quite nice about it, so I didn't mind too much).
Better yet, they kept me informed about the whole process, and promised delivery within 4-10 business days after my order was approved. And it arrived merely a week after approval of the order!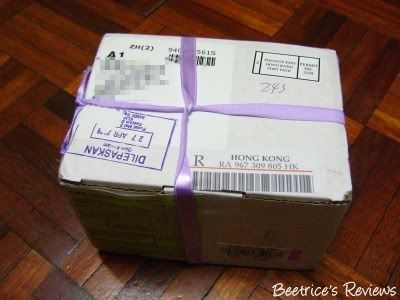 Package nicely done up with lilac ribbon…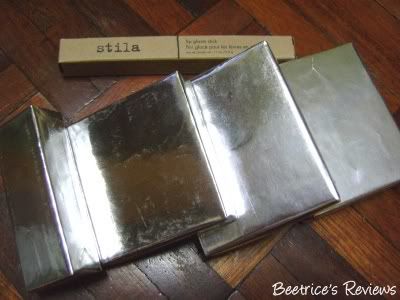 The inside of the package was carefully packed in styrofoam packing peanuts…not to mention that all my items were nicely wrapped up in silver paper – I felt like a kid opening presents! The only item not wrapped was the Stila Lip Glaze in Brown Sugar that I got complimentary for placing my first order with StrawberryNET.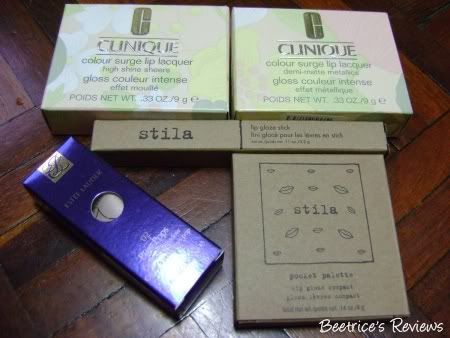 Here's the stuff I got – Clinique Colour Surge Lip Lacquer in Pop Idol and Sultry Splash, Stila Lip Glaze Stick in Brown Sugar
(complimentary),
Estee lauder Pure Pops Creme Eyeshadow in #02, and Stila's Pocket Palette Lip Gloss Compact.
They gave me a 3% discount on my order too, which will increase with each subsequent order...now how's that for encouraging repeat patronage? After all, since StrawberryNET offers free shipping too, what's not to like?