Mother's Day Promotions…
As the post title suggests, Mother's Day is just around the corner
(10th May),
and several companies are holding promotions or special deals on gifts for mothers. Of course, we shouldn't restrict our niceties to just one day a year, but I guess some people need that push or reminder to do something at least once a year
(hopefully that's not any of you!)

Nevertheless, some of these deals are pretty good, so perhaps they're worth looking at…
1. ~H2O+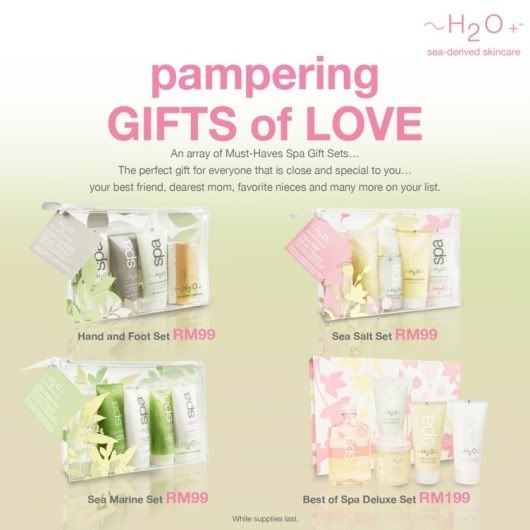 2. Estee Lauder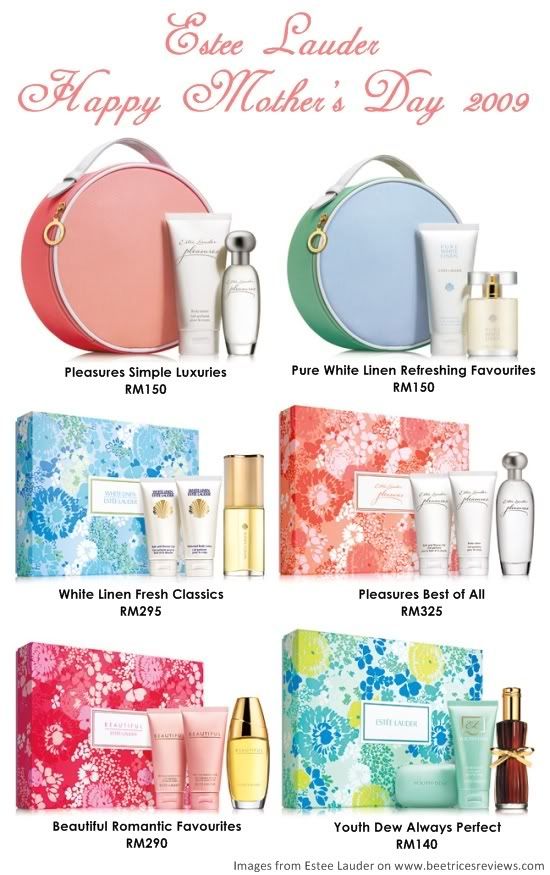 3. inuovi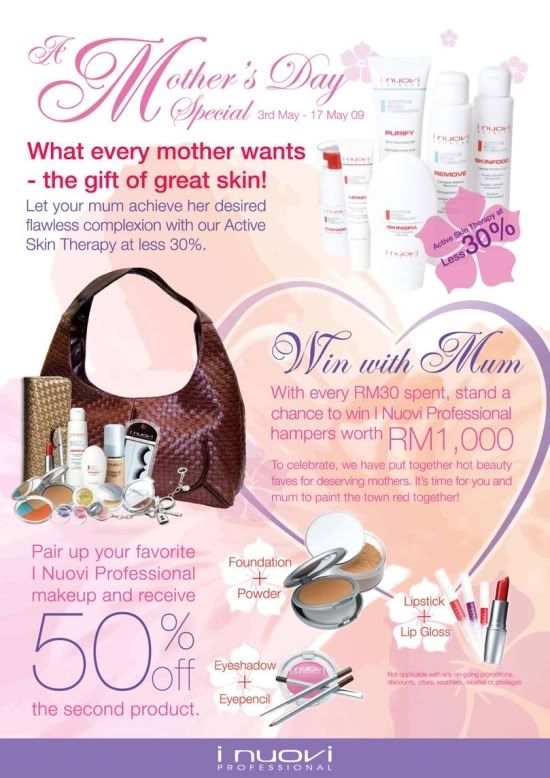 And if you'd like to play your part for charity at the same time, why not give mom some tulips this year?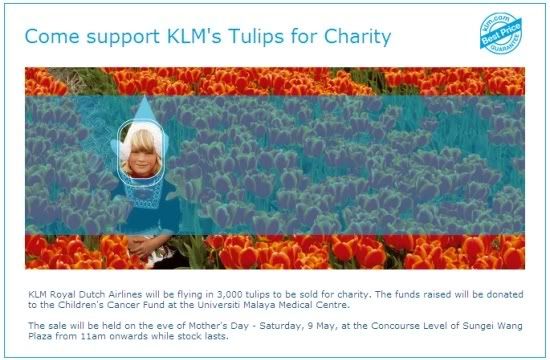 KLM will be selling 3,000 tulips this year to raise funds for the
UMMC's Children's Cancer Fund
at Sungei Wang Plaza on Saturday. It's for a worthy cause, and hey, how often do you find tulips for sale here? :)
As for me? I've got my Mother's Day planned out already
(somewhat)…
what about the rest of you? Any plans for Mother's Day this year? Share share!