Kiehl's Midvalley Is Now Open!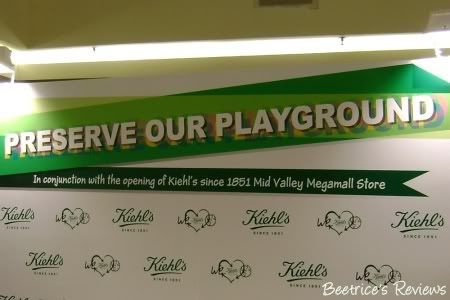 If you have been wanting to get your fix of Kiehl's and don't quite want to go all the way to 1 Utama or Pavilion, there's good news...Kiehl's is now open in Midvalley!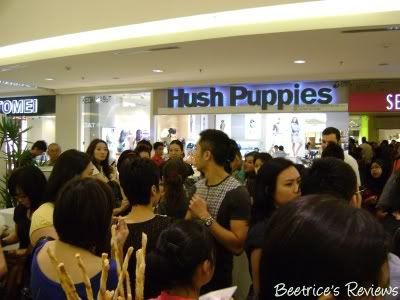 At the opening, the entire area outside the Kiehl's store was simply packed with media and local celebs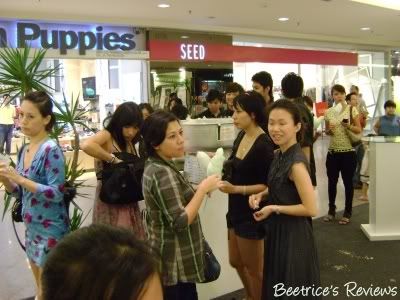 True to Kiehl's 'green' style, everything was green...so green that even the cotton candy served was green!!

They also launched the "Preserve our Playground" initiative, which will see Kiehl's offering limited edition tote bags featuring the artwork of two local artists, both of which were present for the ceremony.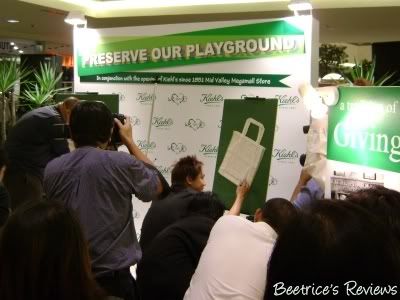 Artists signing…and photographers in my way!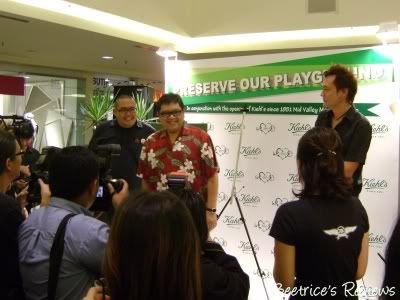 The main highlight of the afternoon was seeing Dato' Mohd Khalid, also known as LAT. He signed a specially designed bag with his artwork on it.
Lat's version of the Kiehl's bag…I want me one of those, they're so adorably cute!!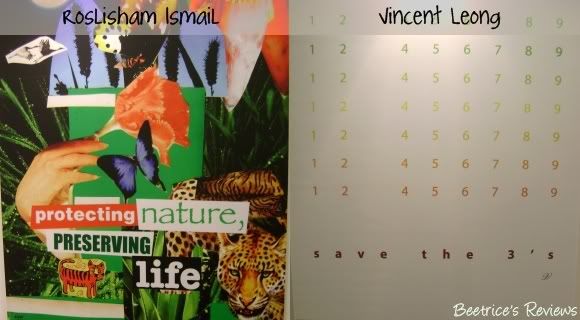 The two bags designed by Roslisham Ismail and Vincent Leong – these bags will be sold exclusively at Kiehl's Midvalley store at RM20 each.
100% of sales from these bags will be donated to Yayasan Anak Warisan Alam (YAWA), so do be generous – it's for a good cause!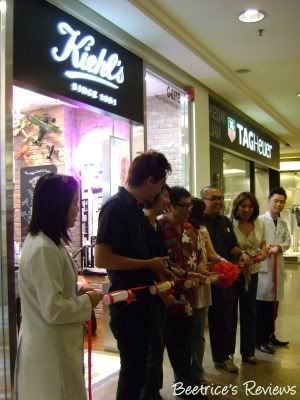 That aside, the opening of the store was quite amusing – I'd never seen a ribbon cutting quite like this before with the empty bottles!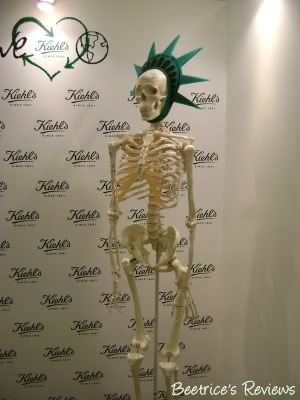 Every Kiehl's outlet has a life-size replica of a skeleton, and this time was no different – except that friendly Mr Bones was SO friendly, everyone took advantage of him!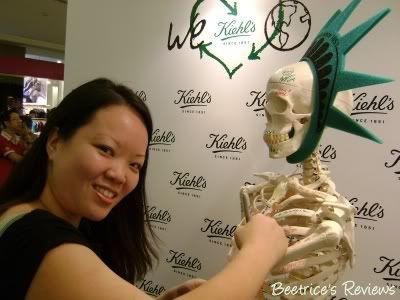 LOL...yup, I took advantage of him too...hey, at least I went for the arm instead of the pelvis like some of the others! :D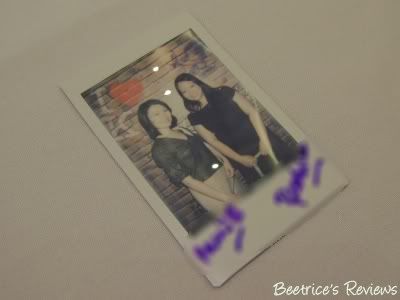 I had a chance to take a Polaroid with Paris too – I was told that all these photos are posted up on the "wall of fame" in Kiehl's...have a look and see if you can spot it. :)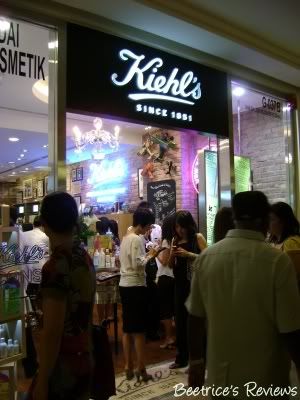 The store was absolutely packed afterwards with everyone wanting to get into the store so I didn't go in, but I'll definitely be back to check out their product range, especially that rather yummy drink they served during the event
(the Yerbamate tea)...
yum yum!
Labels: events