Inuovi Skinspa – Intensive Hydrating Water-Gel…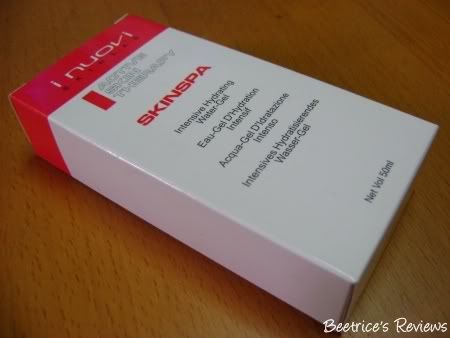 During a blogger session that inuovi organised some time back
(remember the false eyelashes? *bat bat*),
one of the products that was highlighted by the trainer Bob was inuovi's Skinspa – an intensive hydrating water-gel. I was quite impressed by the sheen it gave after using it as a base, which prompted me to actually buy one immediately after the session to see if the results would continue.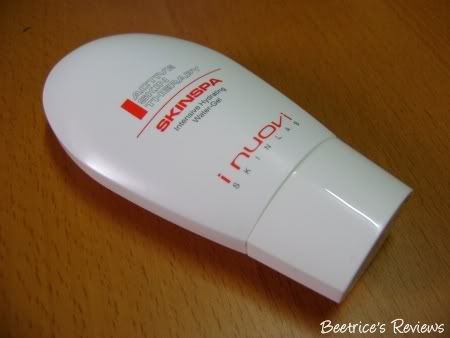 Description:

Inuovi Skinspa
is an oil-free gel encapsulated water moisturizer that is light and refreshing on the skin. Skin feels instantly hydrated and smooth after each application. Enriched with Aloe Leaf Juice and essential oils of Lavender and Mint to treat the skin, while Hyaluronic Acid and Squalane condition and moisturize the skin at the same time. To use, simply apply over facial area day and night after cleansing and leave to fully absorb. Avoid eye area. Fragrance free, colourant free. No animal-derived ingredients.
Ingredients: Purified Water, Butylene Gylcol, Polyacrylamide (and) C13-14 Isoparaffin (and) Laureth-7, Tocopheryl Acetate, Squalane, Sodium Hyaluronate, Methylparaben, Propylparaben, Disodium EDTA, Ethyl Menthane Carboxamide, Mentha Piperita (Peppermint) Oil, Aloe Barbadensis Leaf Juice (and) Maltodextrin, Lavandula Angustifolia (Lavender) Oil.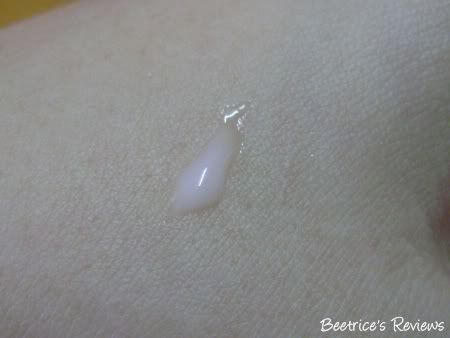 The Verdict:
Simply summed up – I love this. :) It's clean, fuss-free, and most importantly, works great on my skin. The Skinspa comes in a easy-to-grip tube with a twist cap that shuts with a firm muted click which eliminates spillage chances. The Skinspa is dispensed through a point-tip nozzle as well, which keeps everything quite hygienic and minimises the inflow of air into the product.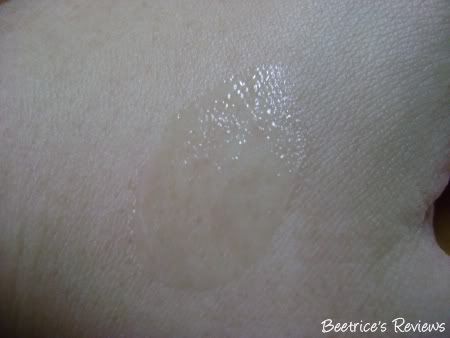 The water-gel itself is great to use, and has a slightly cooling effect on the skin
(probably attributed to the Aloe Leaf juice)
as well as a faint but pleasant smell
(the Lavender and Mint essential oil no doubt)
. It's a great consistency, and very easy to spread so I only need a tiny streak of it for my whole face.
It does take a little bit longer than normal to work it into skin, but the effects are well worth waiting for. I found that using this just after my
Kiehl's Dermatologist Solutions™ Ultimate White Surface Brightening Exfoliator
gives simply AMAZING results – all I need is a smidge of powder, a hint of blush and I'm simply GLOWING afterwards
(not to mention I'm so in love with the way my skin feels then!)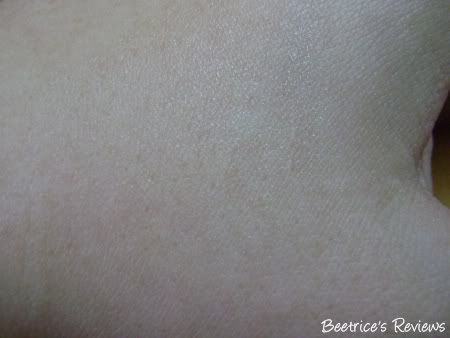 The Skinspa contains Hyaluronic Acid and Squalane which leaves a very silky, velvety feel immediately after application, giving a smooth canvas for makeup application. For this reason, I only save this for use in the morning as it does seem like a bit of a shame to use it before I go to sleep
(although if you're feeling flush or having a big night ahead of you, please go ahead!)
A tube of the inuovi Skinspa is just under RM100, but keep your eyes open for their discounts where you can pick it up for less
(I got mine at 40% off during their 'Friends and Family' sale – total bargain!).
One tube can safely last you a few months – I've been using mine for almost three weeks now on a once-daily basis, and it's dropped by maybe a quarter or so. If you happen to pass by the inuovi store at Sunway Pyramid or see it at your local beauty store, do check it out and let me know what you think! :)
PS: Since I've been raving about this, Inuovi has kindly sponsored a tube of Skinspa for the
Beetrice's Reviews Blogoversary Giveaway
(Set 1)

so that you readers can try it out for yourself to see why I love it so much…so if you haven't already signed up, what are you waiting for? :)

Inuovi Skinspa
is available in a 50ml tube and retails for approximately RM98 at their store in Sunway Pyramid.
Rating: 4.5 / 5
Value: $$
Labels: giveaway, skincare, tips n news