Cakes or cookies?
LOL...the above ambiguity was not quite intended, but I couldn't resist...I saw this on the Muse's site recently and my jaw totally
DROPPED
. I knew that a lot of ladies, particularly Asian women want to have bigger busts but this?? Who else but the Japanese could come up with such a concept
...*shakes head*

Of all things, F-Cup
(what a name?!?)
has come up with a range of cakes, cookies and even tea that contains 11 essential vitamins to enhance your breasts. I don't think they're available locally
(I'd like to see them try getting this past our health officials or better yet, the halal product board!)
or even within the region, but you can apparently order them if you reside in the US.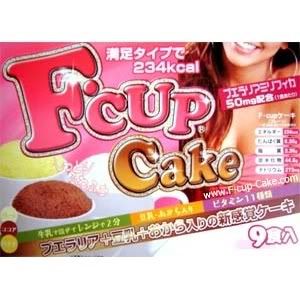 F-Cup Cake
– comes in Soy Milk, Chocolate and Banana flavour. The instructions suggest 1-2 cakes per day to see results
(they don't say how long though!),
but each box only contains 9 cakes so I'm guessing you'll have to order quite a bit!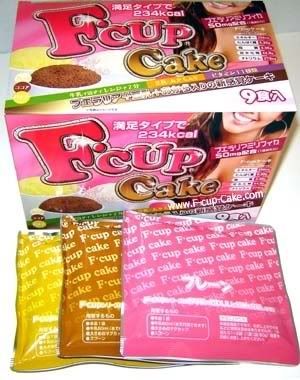 Funnily enough, the information on the site also says that a F cup size in Japan is like a DD cup size in the US. What on earth is that supposed to mean – that there's different measurements of cup size in different countries? Besides, I cannot even begin to imagine what a F cup size would look like on an Asian female, taking into account that we're somewhat shorter than our Caucasian counterparts...grossly out of proportion for sure!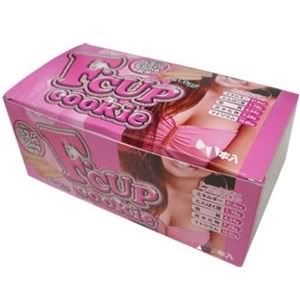 F-Cup Cookies
– come in Soy Milk or Pralines & Chocolate flavour. Again, all you need is 1-2 cookies daily.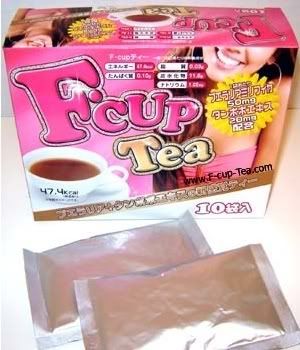 F-Cup Tea
– Peach flavour...also includes 20mg of Dandelion extract to stimulate the production of female hormones and supposedly promote a more feminine shape.
Note to the ladies out there: Don't ever give your guy dandelion extract!
And best of all, if you don't have time for cookies, tea and cake, just go for the in-between, for every occasion gum!
You can have up to 3 pieces of this
B2Up Bust Up
gum per day...anymore and you may end up with loose bowel movements...hmm...
Each one of the cakes, cookies or tea sachets above contains 50mg of the herbal breast enhancer
Pueraria Mirifica
, which is reportedly supposed to give larger, fuller, firmer breasts, improved circulation and healthier hair and skin...basically your miracle cure. It's a natural plant estrogen derivative, but err...I don't think I'll be indulging on these anytime soon – I'm pretty happy with what I already have!
Just had a random thought...chickens and soyabean milk are supposed to be full of estrogen right? That WOULD have the same or better effect as these
(rather expensive!)
ingredients for an afternoon tea. LOL...what do you ladies think? Would you actually try something like this?
Labels: random, tips n news