Beetrice's Reviews is TWO!!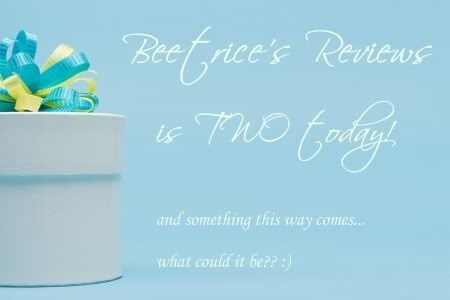 Today, Beetrice's Reviews turns
TWO
. Whee! Honestly, I never thought I'd stay on the wagon this long, much less get so obsessed with makeup…LOL…all because of the lovely beauty bloggers I've met along the way
(you bad bad influences! *waggles finger*)

But honestly, the past year has brought along tons of new discoveries and excitement, the highlight of which was moving over to my own hosted domain.
*does a little dance*

Of course, the site wouldn't be where it is today without all you readers, so as the picture says, something this way comes…and indeed it is. I'm not going to be running a pre-blogoversary giveaway
(obviously!),
but rather a
POST-blogoversary giveaway!
(by the way, is there such a word as "blogoversary"? Oh well…*shrugs*)
I had originally intended to launch the giveaway today, but due to some delays in making arrangements I'll only be able to bump it up tomorrow or latest by this weekend. Hopefully, it'll be worth the wait. :)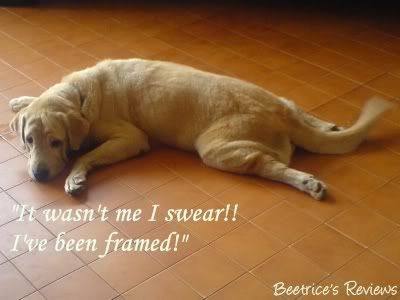 Yep, this is one guilty pooch…but no, it wasn't the dog's fault! (entirely)
And for the first time, I'll be including something for all my international readers!

They say good things come in twos – and Beetrice's Reviews is TWO today…I'm not going to divulge more than that. You'll just have to wait and see!


Hint: If you want to get a heads up on the giveaway, subscribe to my email feed in the sidebar on the right. Please remember to verify your email subscription, otherwise it won't be activated. Good luck!
Labels: tips n news