Ashera Spa in Cheras…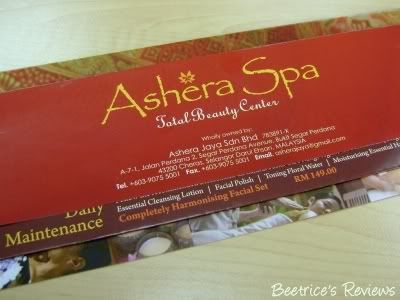 Last Saturday, I was invited to attend the launch of the Ashera Spa - the place is tucked away in a small corner of Cheras and is designed to be a total beauty center.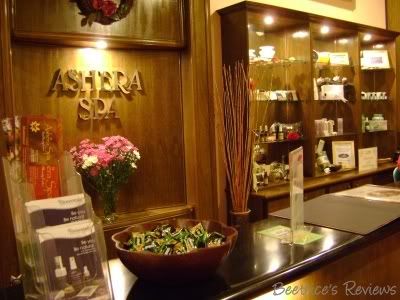 The name of the spa is actually quite amusing, as it turned out to be a combination of the names of the owners. The combination also works out quite well, since the spa did not want to be associated with any spa style in particular
(ie. Balinese, Thai, etc)
What Ashera Spa is, is a place to completely relax. From the interior décor to the private rooms, the place is tastefully decorated and gives a nice ambience with its high ceiling.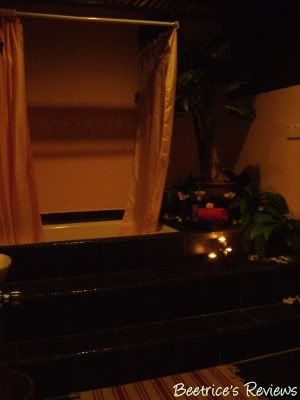 One of the bath rooms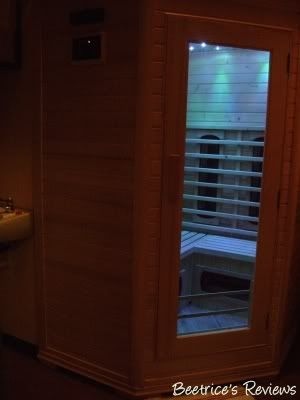 Treatment cabanas with light treatment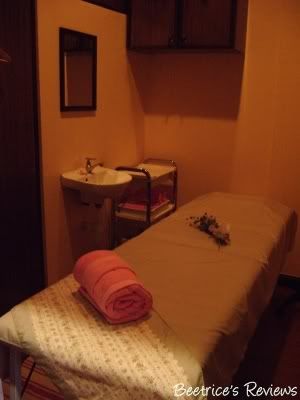 Facial treatment room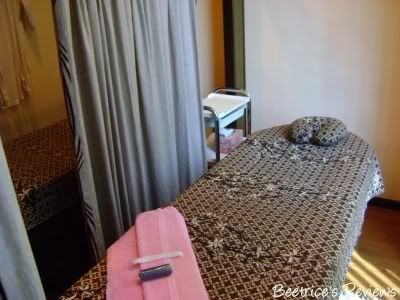 You can have a couples massage too if you want – good if you want to de-stress with your partner, or have a gabfest with your gal pal.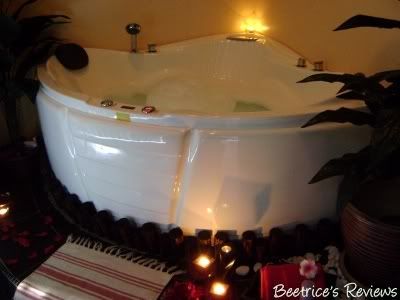 This is the part I love best about this place – the Jacuzzi that fits two!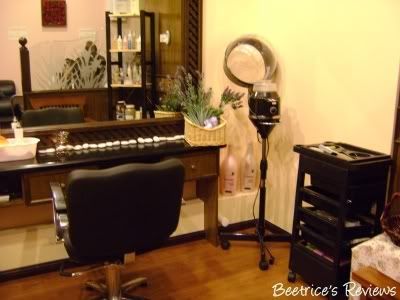 Ashera also provides a salon area for hair spa treatments, as well as do manicures and pedicures. The good part about this? You will not only feel great, but look fabulous by the time you leave this place…hehe…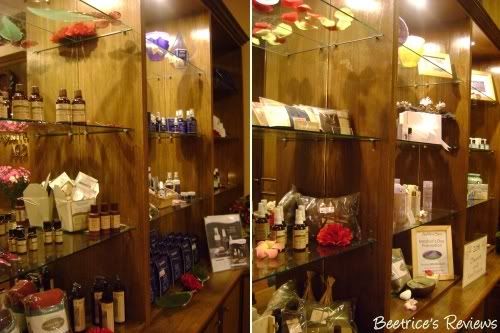 There is also an array of Biossential products for you to choose from – the products are all from Australia, and are pretty good!
(I'd personally recommend the Tropical Spa sets…they smell simply delish and are quite affordable for a DIY spa weekend)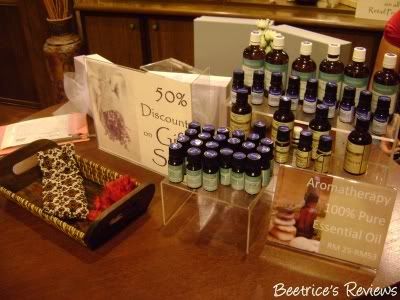 As far as Biossentials goes, this is one of their trademark products – the essential oils. You can either get them in the form of pure oils, or blends for certain purposes such as Peaceful Sleep
(it's pretty obvious what this one does!)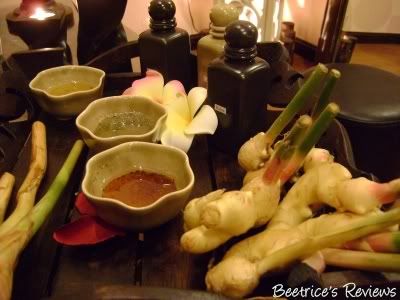 The ambience in this place is very homey, not to mention relaxing
…*zzzz*…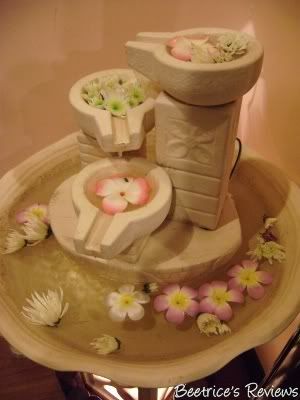 Dammit, I want this…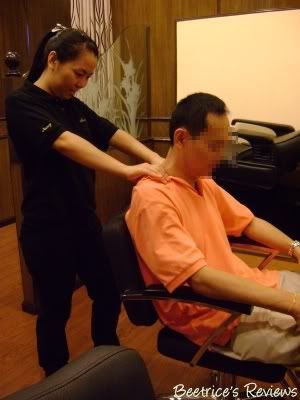 The masseuses are from Sabah, and are pretty good. They gave a friend a 'sampler' of it, and it was just enough to make him want to come back for a second round. LOL…(I just realised his pixelated face looks like he got caught for something dubious...ROFL!)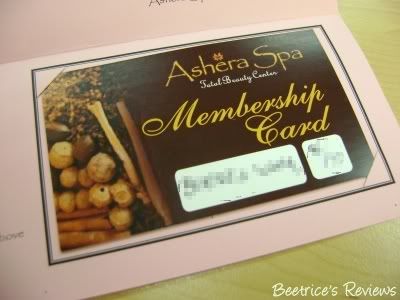 You can also sign up for a Membership card, which is valid for a year.
The perks of having a membership card are also quite decent – 40% during off-peak hours and 30% during peak hours, with 20% discount on retail merchandise (namely Biossentials products). And the best part? You get to bring a friend along at the same rate!


As it is, treatments are very affordable even at the normal prices below:
Facials – about RM60

(60mins)

Body Scrubs and Wraps – RM65-RM75 each

(45mins)

Manicures / Pedicures – RM30 each

(30mins)

Back / Foot massage – RM80

(60mins)

So, anyone game for trying it out? Why not take a friend and make a day out of it. They can also cater to small groups (advance booking required) so it's definitely suitable for things like spa parties and hens nights. Check it out! :)


Ashera Spa
A-7-1, Jalan Perdana 2,
Segar Perdana Avenue,
Bukit Segar Perdana,
43200 Cheras
Tel: 03-9075 5001