Sense Studio @ Uptown 37...
My hair has been getting on my nerves the past few months – I haven't had a proper haircut in ages
(oh the horror!)
thanks to long working hours and busy weekends. The last time I saw my hairstylist...was the last time I had my hair coloured – and estimating from the length of the regrowth, I reckon its been about what, six to eight months?
It had just gotten to the point where even tying up my hair didn't get it out of the way. When it's so long, I have to loop it to get it out of the way...and don't get me started on the problems with that – the weight at the back of the head, split ends, hair loss
(when you've got hair this long, it's not common to lose more hair especially while combing or washing...sigh...)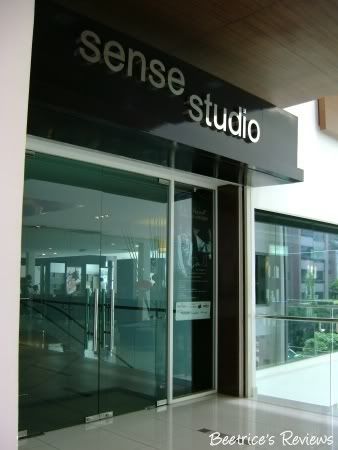 To cut a long story short
(no pun intended!),
I finally hauled myself back to my usual stylist Joanne last weekend and came out with a nice shiny new do...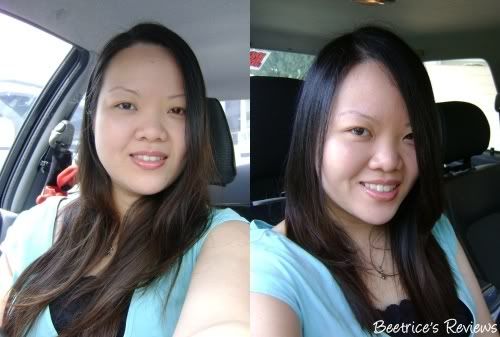 Before on the left, after on the right
Surprisingly, I found that I didn't have that many split ends – my conditioner must've been working overtime...LOL! I can tell you though, the immediate weight that was taken off was quite refreshing. Joanne's never given me a bad haircut yet. :) Cost-wise, it's not exactly super-cheap - a cut and wash there is about RM75 - but then again, I've followed Joanne for nearly the past decade...talk about loyalty! If you asked me for a recommendation, she would be the first one I'd suggest.
I'm still wondering whether or not to re-perm my hair or not though – she gave me a great cut when I was growing out the last one
(see below)
so I'm not worried about the growing out phase, but I'm wondering if I really want
(or have time!)
for another high-maintenance hairdo...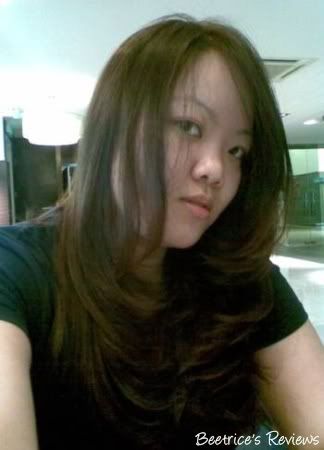 Decisions decisions...but whatever it is, I'll have to have it done before the second half of this year before she goes on sabbatical. Any suggestions? *grins*


Sense Studio
55c, 57c & 59c Uptown,
37, Jalan SS21/37,
Damansara Utama,
47400 Petaling Jaya