Sales and more sales…
It's Thursday!! Yay…only one more day to go before the work week is up!

For those of you that want to try falsies or if you're already a pro, now is as good a time to stock up at inuovi's Beauty Bazaar Sale.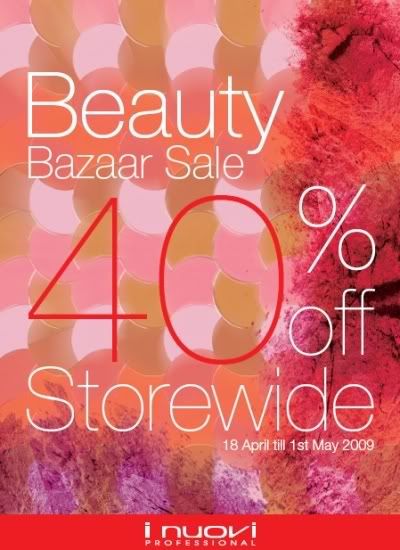 * only applicable at their Sunway Pyramid standalone store
I'd say the Top 5 must-try things from there would be…

1. False eyelashes! (you can read about my inuovi falsies experience)
2. Full-size brushes (Connie's loving the foundation brush)
3. Skin Spa base (which I'm in lurrvve with at the moment, will post about soon!)
4. Splash Away makeup cleansing oil (totally impressed me when I tried it, Prettybeautiful has done a great review)
5. Gelbase liquid foundation (if you're looking for something sheer, Paris has given the lowdown on it)


Oh, and since I'm on the topic of sales and promos, here are a couple more that you might be interested in happening over this weekend: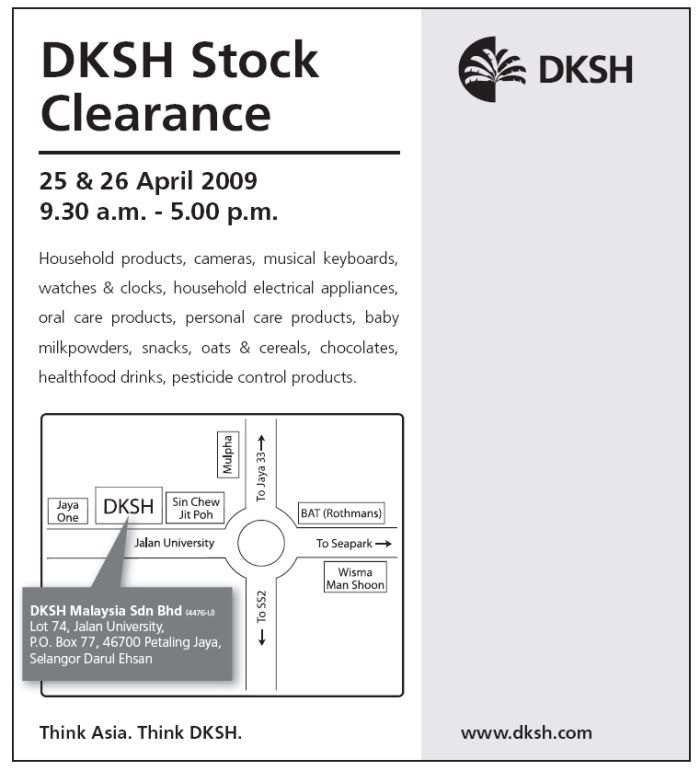 DKSH Stock Clearance



L'Oreal's Annual Great Deals sale
You can click on the respective images for larger versions. Oh, and at the risk of divulging my age to all of you, my year is up for New Zealand Natural!! Hehehe…bring on the ice cream!!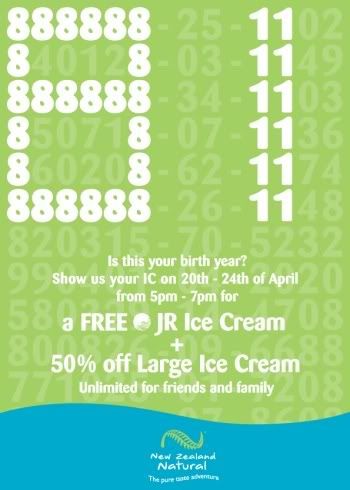 Labels: promos, sales, tips n news