Life is a Series of Ups and Downs…Literally...
While looking through some old pictures, I realised that it's taken a really long time for me to be comfortable in my own skin. And talking to friends, it seems to be a similar problem all around…but manifests itself in different ways for ladies and men. For the ladies, it's usually the obsession about weight and beauty that always results in a balancing act. If we're lucky, it takes a few years…if we're not so lucky, it can take the better part of a lifetime.
For me, I'd say it's taken the better part of 15 years. I'd never been one of those skinny children – at least according to my family. I was always the 'chubby' one amongst the cousins
(still am till now!),
which ironically, led to me gaining quite a substantial bit of weight in my early teens. This was further aggravated by a hit-and-run accident – I tell you, there's nothing quite as damaging as being bedridden and stuffed like a turkey with well-wishers bringing their respective concoctions to bring on speedy recovery. Don't get me wrong, it was very much appreciated, but the side effects were something else!
This was taken when I was about 15, travelling around UK and Paris
(the first time I'd ever been to Disneyland, and we went to the one in Paris no less!)
Beauty-wise, this was a bad time – imagine this: I was wearing a bright red bomber jacket, with absolutely bright red lipstick. It's worn off somewhat in the picture above, but let's just say you wouldn't want to see the other photos!
(by some weird coincidence, I just found out that Paris and I had met briefly WAAY back then…but neither of us have much recollection of that occurrence!)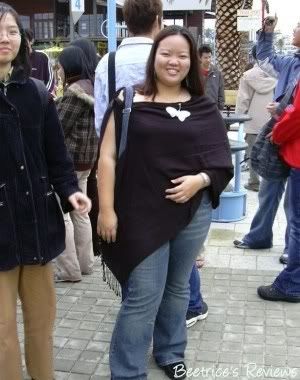 After that, things just went from bad to worse – every diet or tip I tried saw me losing maybe 10 pounds or so, but then gaining it back…and then some. This must have been the heaviest I've ever been…and this was in 2004 while I was in Perth studying…I'd started experimenting more with makeup then, but as you can see I still needed plenty of help! LOL…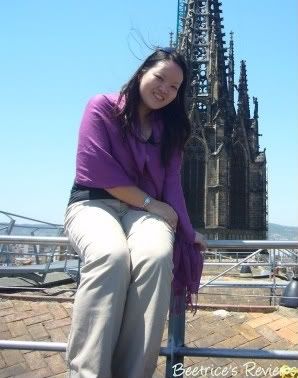 But there's always a pot of gold at the end of the rainbow, and once I'd managed to address all the issues that led to my comfort eating
(and found other constructive ways of getting through them!),
the weight slowly came off. A couple of friendly tips on makeup didn't hurt either… :) This was taken during my Barcelona trip last year, and for better or worse, I've lost another 8 kilos since then…
(yes, I'm in shock too!)

Of course, in the event my looks don't hold out…there's always Photoshop right? Anyone can look this good with industrial-strength makeup and some time on a computer…LOL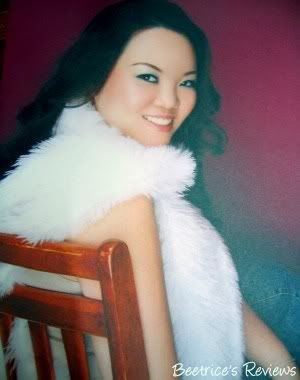 I just realised
Plue
has done something similar with her photos too…I wonder what inspired us…haha…oh I'm just going to go with
'great minds think alike'.
Do any of you have similar stories? Come on and share – and celebrate how far we've come since then!! :)