Lancome's Mobile Lash Lab Coming Your Way...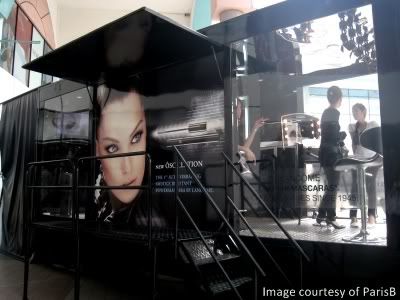 Ever wanted to squeeze in a mini-makeover during your lunchtime but work too far away from your nearest mall?
(seriously, I used to have that problem…)
Well, now you can have the chance to do just that with Lancome's Mobile Lash Lab which will be making its way around Peninsula Malaysia for the next month.
(thanks PB for the pic!)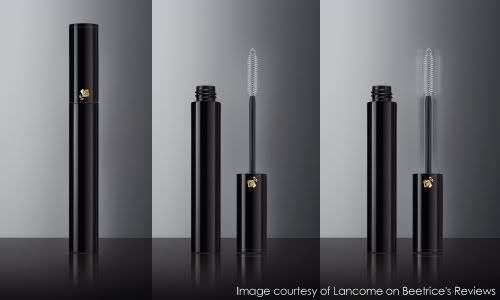 The star product for the mobile lash lab is the Lancome Oscillation mascara – and yes, this is the 'vibrating' mascara everyone's talking about. :)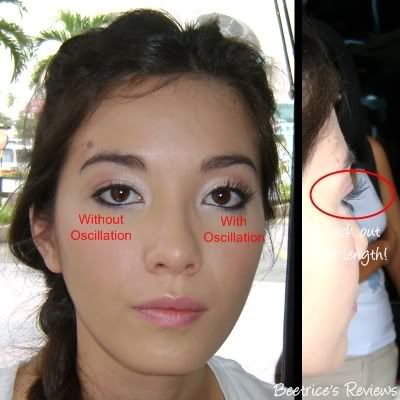 We had a chance to see the full effect of the Oscillation mascara on a model – okay, so she already had HUGE eyes to begin with, but the difference is still quite astounding. I also had a chance to try it out myself earlier this year – you can check out my
nice lush lashes here
!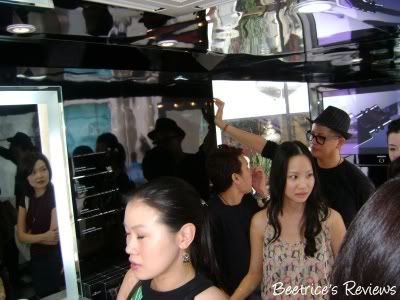 So, want to see what the
'buzz'
is?
(teeheehee!)
Just drop by the mobile lash lab and have your lashes diagnosed using the unique lash ruler and see the difference once you've tried the Oscillation mascara. While you're at it, why not indulge in a mini-makeover as well to complement your new skyscraper lashes?
And if the thrill of seeing yourself with long, lush lashes wasn't enough, there's more:
The
first 50 customers
to visit the Lancome Mobile Lash Lab for a lash diagnosis will receive a
sample tube of Lancome's signature Virtuose mascara
as well as an
eyebrow trimming voucher worth RM50
. If you're not within the first 50, don't fret – there are still
other Lancome goodies
to be gotten
worth up to RM70 per person
.
So, to check if the Lancome Mobile Lash Lab road show is coming to your area, here is the list of locations:
Kuala Lumpur
- 29th April
(Wed)
: Jalan Raja Chulan
(near Hotel Istana)

- 30th April
(Thurs)
: Jalan Putra
(near The Mall Shopping Center)

- 4th May
(Mon)
: SS15
(near Asia Cafe)
- 5th May
(Tues)
: Jalan Raja Chulan
(near Bangunan AmBank)

- 6th May
(Wed)
: Damansara Uptown
(near Uptown 5)
- 11th May
(Mon)
: Jalan Sultan Ismail
(near Menara KH)

- 12th May
(Tues)
: Jalan Raja Laut
(near Bangunan KWSP)

- 13th May
(Wed)
: Puchong Jaya
(near HSBC)
- 14th May
(Thurs):
Bukit Tinggi commercial area, Klang
- 15th May
(Fri):
Aman Suria
- 16th May
(Sat):
Jalan Tuanku Abdul Rahman
(near Sogo Shopping Center)
- 17th May
(Sun):
Alamanda Putrajaya Shopping Center, Putrajaya
Johor Bahru
- 1st May
(Fri):
Jusco Tebrau City
(Entrance 2)
- 2nd May
(Sat):
Plaza Pelangi
Malacca

- 3rd May
(Sun):
Mahkota Parade
Penang

- 7th May
(Thurs):
Jalan Northam
- 8th May
(Fri):
Gurney Plaza
- 9th May
(Sat):
Queensbay Mall
Ipoh
- 10th May
(Sun):
Kinta City
Opening Hours:
Weekdays
(Mon - Fri)
: 11am to 3pm
Weekends
(Sat & Sun & Shopping Malls):
11am to 6pm
Do share your Oscillation mascara experience – Connie has a great giveaway happening on her site for those that visit the Lancome mobile lash lab…check it out
over at her site
!
Labels: mascara, promos, tips n news