Kiehl's Dermatologist Solutions™ Ultimate White Surface Brightening Exfoliator…
Who would've thought Earth Hour would've seen the discovery of a new love? It all started when
Kiehl's
came up with a
"Shop in the Dark"
hour at their 1Utama outlet. While browsing through their range of products, one product stood out in particular – Kiehl's Dermatologist Solutions™ Ultimate White Surface Brightening Exfoliator
(whew! That was a real mouthful!)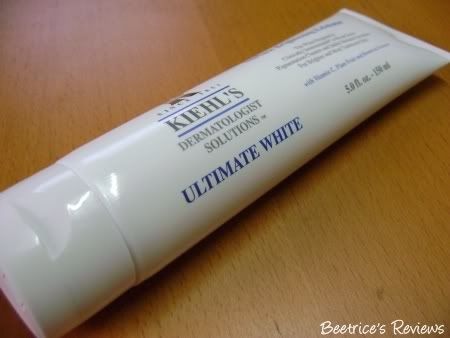 Description:
Our high-performance, foaming exfoliator is formulated with micronized shells to dramatically improve surface texture by removing irregularities from skin and promoting a smoother and brighter skin surface. Combined with potent whitening actives of Plum Fruit and Botanical Extracts, as well as Ascorbyl Glucoside, this effective scrub helps remove dead and damaged surface skin cells and draws away surface melanin, helping to minimize dullness and boost cell turnover to promote and even and bright complexion.
With daily, continuous use, complexion is notably brighter with a more even and luminous tone. Dermatologist-tested for safety and gentleness. Tested and developed to meet the particular needs of Asian skin.
The Verdict:
I really have
Paris
to blame
(oops…I meant thank…hehe…)
for this. She told me I simply had to try this, and after her claim that it would give me skin
"as smooth as a baby's bottom",
I was seriously tempted. The thing I like about Kiehl's is that they're more than willing to give you samples to try before buying. That way, you can tell whether the product works for you or not…and to be honest, that dramatically pushes up the chance of me buying the full size product, especially if it works well.
Kiehl's Surface Brightening Exfoliator comes in a sturdy plastic tube. I don't like too much packaging with my products
(unless they're absolutely too gorgeous to resist, but you get the idea)
and the great thing is that most, if not all of Kiehl's products are set out in rows of neatly stacked products – you'll hardly see boxes in the stores, and even their bags are made from recycled paper. But I'm getting distracted here…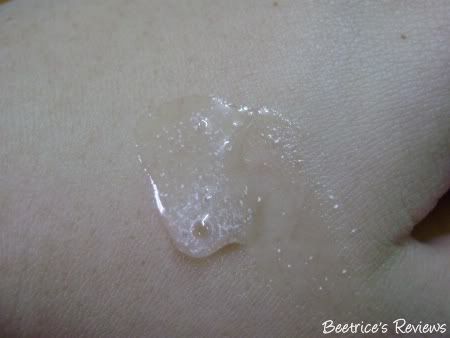 The contents of the tube come out as a white grainy substance
(that would be the micronized shells)
in a clear suspension. It has a rather pleasant smell, although I can't quite place the scent other than a faint hint of citrus. This is great for me in the morning as a whiff of citrus just makes the day start a little better, don't you think? :)
The directions are quite straightforward – apply a small amount to clean fingertips and gently massage into facial areas in upward, circular motions, avoiding the immediate eye area
(for obvious reasons!).
I've found that I like to apply it to my skin 'neat'
(without added water)
and exfoliate for a while before gradually adding water.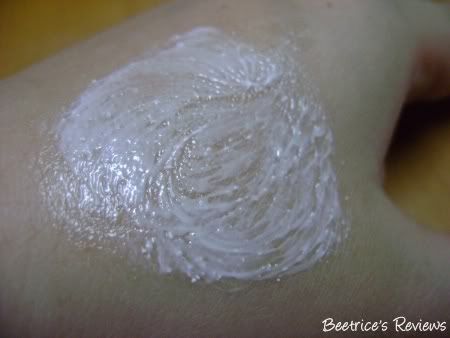 Once water is added, the suspension emulsifies, forming a pasty substance. It comes off easily enough when rinsed with warm water or with a damp washcloth. But oh, the results! I love the way my skin feels afterwards – and when added with inuovi's Skinspa
(that's coming up in another post),
it leaves me with a porcelain-smooth canvas for makeup application. Heck, with the sheen on my skin, I can get away with just a light layer of powder and a touch of blush. No need for layers of makeup when my skin looks this good!
However, the Surface Brightening Exfoliator can be rather abrasive. Don't get me wrong, it performs superbly, but daily use is definitely too much for normal skin. If I had used this every day, I think my skin would become parchment-thin. I would say I'd use this maybe twice a week, three times at most for maximum effect. But otherwise, this totally gets stars in my book.
At the price of RM105 per tube, it's pretty affordable since I only use a dollop the size of a 20sen coin each time. Dammit…every time I think I'm not going to diverge off my usual skincare, something comes along to throw me WAY off. Most of the time it's touch and go, but this one was a real gem.
(Paris, you happy now? LOL…you've totally converted me!)
Just check out the before and after shots – using the back of my hand as the guinea pig.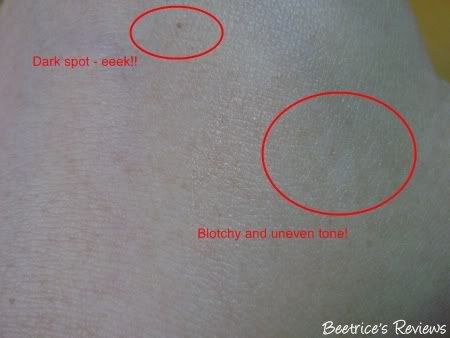 Before…decent skin, but it could be much better, right?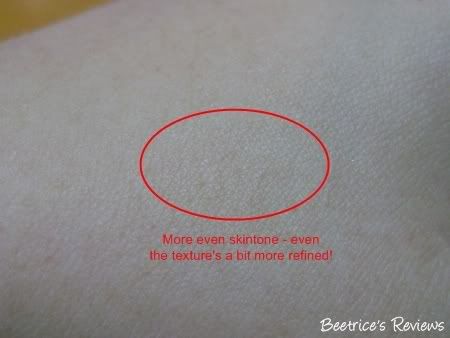 After…'nuff said. Me likey!

I'm including the ingredient list below for those of you that have skin sensitivities to take into consideration. Oddly enough, I can't find a specific page for this product online. Can someone help me out?

Ingredients: Aqua/ Water, Myristic Acid, Glycerin, PEG-8, Stearic Acid, Potassium Hydroxide, Plyethylene, Palmitic Acid, Glyceryl Stearate Se, Lauric acid, Coco-Glucoside, Parfum/ Fragrance, Phenoxyethanol, Polyquaternium-7, Limonene, Tetrasodium EDTA, Linalool, Ascorbyl Glucoside, CI 77163/Bismuth Oxychloride, C12-15 Alkyl Benzoate, Titanium Dioxide, Polyhydroxystearic Acid, Aluminium Tristearate, Alumina, Prunus Yedoensis Leaf Extract, Hydrolyzed Prunus Domestica Fmla


Kiehl's Dermatologist Solutions™ Ultimate White Surface Brightening Exfoliator is available at all Kiehl's outlets nationwide, and retails at RM105 for a 150ml tube.


Rating: 4.5 / 5
Value: $$
Labels: skincare