Happy Easter (Monday) all!
Hi hi…hope you all had a lovely Easter over the weekend
(mine was spent getting stressed out conducting my church's Easter cantata, and there's still one more to go this Sat!),
but hey, at least my Saturday was fabulous. Why? Because I went for this…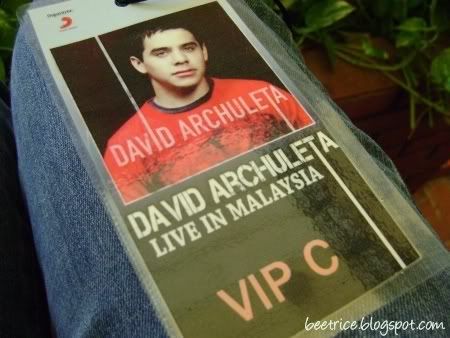 To be honest, I hadn't thought that much of David Archuleta since the American Idol results – I liked his songs though, and when a client offered us tickets to go watch his first ever live performance in KL, I figured why not?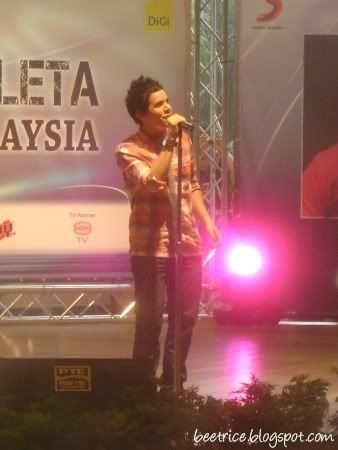 By the end of the showcase
(he only did 5 songs, boo!)
me and my colleague were screaming right alongside the other 6,000-odd fans at the Sunway Lagoon Ampitheatre. Amazing to think he's only eighteen, but his stage presence and performance are incredible – I totally SWOONED when he started playing Vanessa Carlton's
"A Thousand Miles"
on the keyboard
(and yes, I have a thing for guys who can pay musical instruments or sing well…and he fits both categories!)

In the words of my colleague
(we were both in the same boat when we went for the showcase – just "okay, it's David Archuleta")
after the showcase:
"Damn, I'm feeling positively paedophilic right now!"
(but only because David's so young!)
Sounds so wrong, but you get my drift! :D Hope you all had lovely weekends too!
Labels: random