Coming Up: Maybelline Lash Stiletto…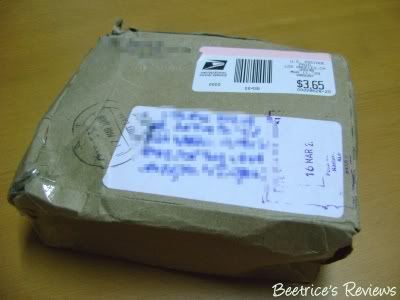 Don't you just love it when you get packages in the mail? I know I do!
Sometime back, I was contacted by this person called Kristen, who was doing promotions for Maybelline's latest mascara,
Lash Stiletto
. I had previously seen the Muse's review on it and Kristen had kindly offered to send me a sample…until she realised I was based in Malaysia
(which wasn't on the list of her approved countries).
I was a bit disappointed, but shrugged it off and thought nothing more of it…that is, until Kristen contacted me again about a month ago and said she had gotten approval to send me a sample
(thanks Kristen!)
As you can see on top, the package arrived rather mangled (
thanks to the wonderful postal service),
but the contents were fine – they had better be, considering she wrapped it up really well with bubble wrap!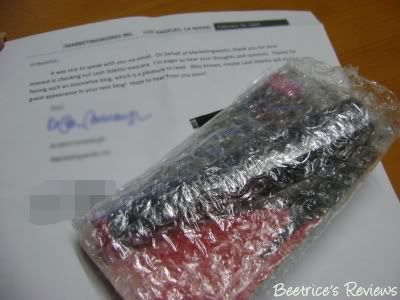 She even included a nice note – it's always nice to know your site's appreciated. :)
After much wrestling with the wrapping
(she REALLY wrapped it up!)
and finally resorting to scissors, ta-daaahh…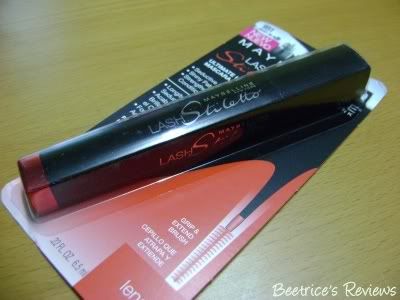 I've tried this out a couple of times already, and I must say it's quite impressive. Also checking with the local Maybelline people to see if this is actually coming in or not since the original point of contact came from the US, so stay tuned!
Labels: coming up