Cherry Culture Customer Service – HEINOUS!
Just got a package I ordered from Cherryculture, and boy, am I PISSED! This is the culmination of an impossibly LONG series of screw-ups with the site and its customer service.
Oddly enough, the first two orders I placed with them were more or less fine – it was only the past two orders that have been totally irritating me. It all started with an order they mis-shipped to
SWITZERLAND
(of all places!).
I was initially impressed by the fact they let me know in advance, and offered to send a replacement package…but said package never arrived, and I never heard from them after that.
After sending them repeated emails, they didn't bother to reply my email, and instead just sent me a gift card notification for the value of my missing order. WTF? That's considered
"customer service"
?? Better yet, since all the items I had ordered were making use of a 20% discount on the site, that would have meant added expense on my part, not to mention time to replace the order for something that THEY screwed up. I had emailed them to say I would have preferred a replacement order rather than a gift card, but they never responded. If that is their idea of customer service, they FAIL!!
Anyway, there was no way I was going to give them free money by wasting the value of the gift card
(since they had already charged it to my credit card!),
so when a similar promotion came up, I had to reorder everything. And they didn't have a lot of the stuff I wanted either!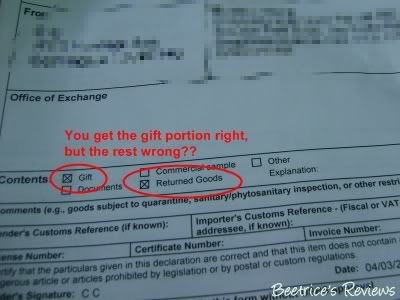 This is the second time they have gotten the address wrong! I clearly specified that the package was to be sent to a FRIEND and gave that address…and they STILL addressed it to ME
(as a gift!)
but to my friend's address…wtf?? And what the hell is returned goods??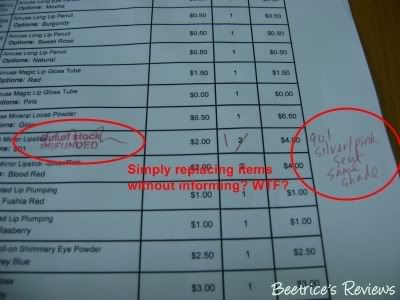 One of the items that I ordered was apparently out of stock, but rather than inform me or refund my money, they probably saw it fit to REPLACE it with another item – just because it was the same shade?!? Hello? People buy these items for a REASON! Just because it is the same shade on the inside doesn't mean you are allowed to do that! I can understand the replacement if it was a free gift, but for something that I have PAID FOR, this is unacceptable!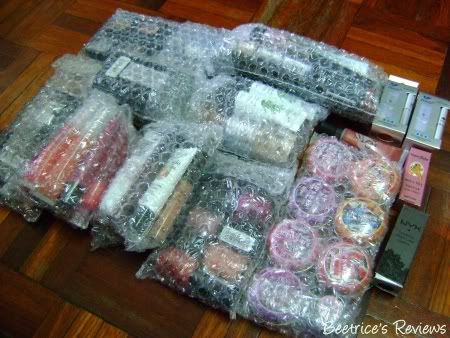 The total number of items I bought – and if I thought the problems ended with the arrival of the package, I was mistaken…there were even MORE problems!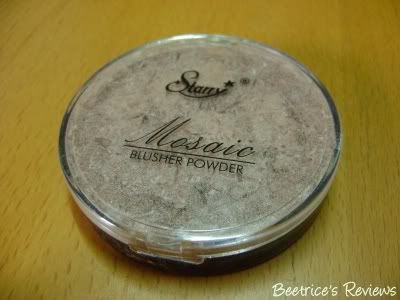 Odd that ONE item would arrive in such a bad shape – usually I have had items arrive cracked, but never in this condition…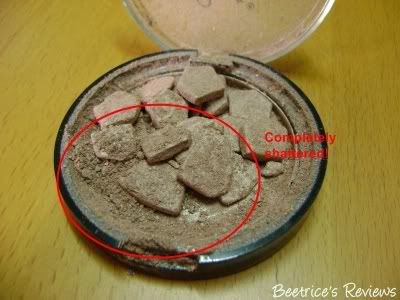 It was completely shattered…how could this have happened when nothing else in the package was in this condition?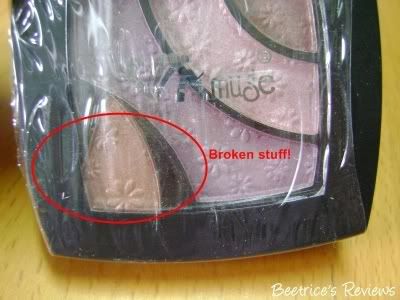 Better yet, this item totally pissed me off – even shrink-wrapped, the pan was already out of place! Is there no quality control at this place before items are shipped off?? And before you tell me that it could have happened during shipping, let me show you the other part…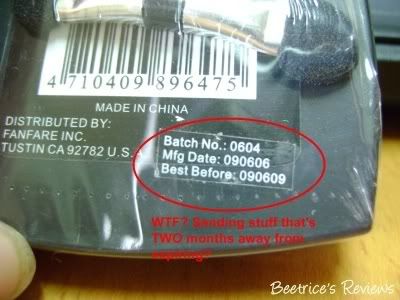 Is it common practice to send almost expired stuff? I would have been fine if they had given clear warning on the site during ordering, but no…you send stuff that's merely TWO MONTHS away from expiry?? What, you thought it was perfectly fine to foist off old stuff on customers?


I'm so going to write a scathing letter to the people running this company – I know it's cheap and all, but this abysmal level of service and product quality is way too bad. Seriously, if this had been an order in the US, I can guarantee you consumer rights people would have been up in arms already!
Labels: rants