Solace® Wild Honey & Brown Sugar Body Butter…
During Chinese New Year this year, one of the items I was given to try was a tub of Solace® Naturals Collection Wild Honey & Brown Sugar Body Butter. I finally opened it up a few weeks back, and ooo...it's being depleted fast!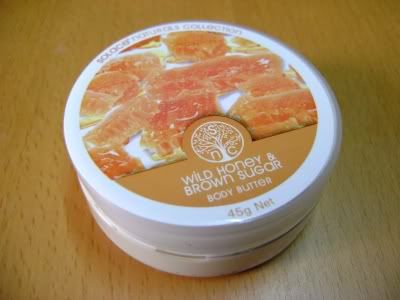 The Verdict:
I can't find a real description of this product anywhere online, but I'll just go with my experience yeah? It's safe to say that honey has been known for its restorative and moisturising properties, but I'm not quite sure what the brown sugar is for.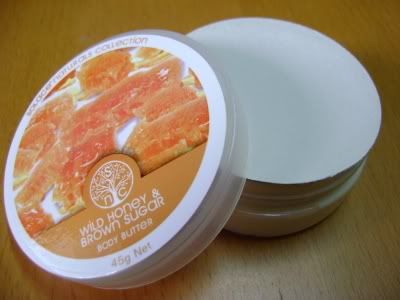 The pot comes with a seal for hygiene purposes, which is great. When I opened it, the brown sugar suddenly made its presence felt – with a rather 'rootbeer'-ish scent! Definitely quite unusual for a body butter, but nevertheless pleasant. However, the body butter took on a mild honey scent after application...I've never felt more like sniffing myself with this on...hehehe...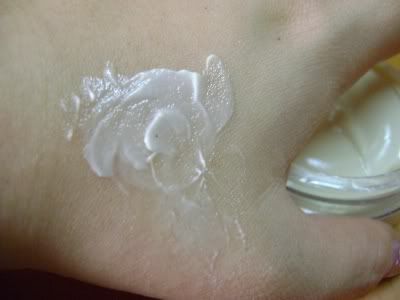 Texture-wise, the body butter has the consistency of smooth thick cream, and is easy to apply. The absorption rate of the butter is not quite as fast as I'd like, so it's definitely not for the days I'm in a hurry. It also clashed a little bit with the perfume I had on, and although I was fortunate that the resulting scent was not bad, but not something that I'd want to risk.
As far as the moisturising factor goes it gets a pretty decent rating, lasting for a good few hours in an air-conditioned environment before needing a top-up. The immediate pay-off is actually when I first apply the butter, because once it's fully absorbed my skin feels really nice and soft
(not forgetting the nice smell bit!)
So, did I like it? Yup, especially the perk it gave to my sense of smell. I'm not sure if it's actually good value or not since the body butter was a gift, Solace® Naturals Collection is not available in Malaysia as far as I know, and I haven't been able to find the price online. Can anyone help me out here?
Rating: 3.5 / 5
Value: N/A
Labels: bodycare