Silk Naturals Sugar Lips Kit…
When
Kahani
asked if I wanted in on her frequent
Silk Naturals
orders, I decided to start small with just a couple of purchases
(which has since grown, but that's another story!),
one of which was the Sugar lips Kit since Kahani was raving about it. Apparently according to her, it was good enough to eat!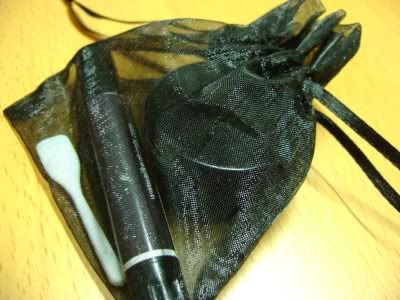 Description:
Our Sugar Lips kit is just what you need for sexy, smooth lips. You get one 10 gram jar of our
Brown Sugar and Vanilla Lip Scrub
and a tube of Pure – our clear
Black Label Lippie
. The Brown Sugar and Vanilla Lip Scrub contains brown sugar, butter, vanilla and a touch of honey- it's the recipe for the softest lips ever! On the other hand, our Black Label lippies are the most luxurious lippies on the planet. Formulated with vitamin, anti-oxidant, and essential fatty acid rich cranberry, passionfruit, and camellia oil, plus skin softening organic jojoba and avocado oil, as well as shea butter – these absolutely cannot be beat.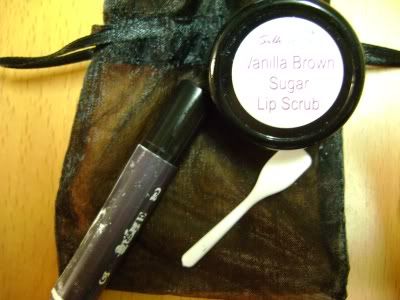 The Verdict:
Hoo boy, she was right! I love the way Karen and her Silk Naturals team packages their products in little organza bags – they make lovely gifts as is, and for every girl to get one of these packages whether she bought it herself or received it…the bags will give you a thrill!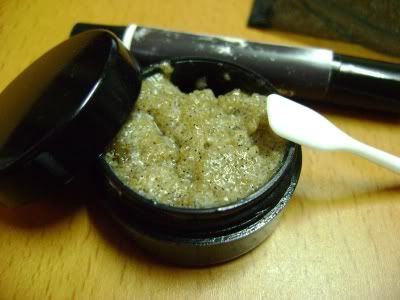 LOL…okay, enough about the packaging. The Brown Sugar and Vanilla Lip Scrub tastes just lovely! The directions are so simple…just use the little scoop, stir it up and rub a little bit on your lips. Rub your lips together for a few seconds
(although I prefer to use my index finger to rub my lips),
then wipe off with a tissue.
And voila! Softer, smoother and slightly plumper lips in less than a minute. :) And if you follow it with an application of the Black Label lip gloss included in the kit, you'll have seriously kissable lips! I love the effect this has on my lips, and ooo…I have to admit, more often than not I end up licking the scrub off my lips rather than with a tissue
…*whoops!*
I'm going to be ordering another stash of this once I'm done, since it's a great deal. The Sugar Lips set is the same price as one pot of lip scrub, so the set definitely makes more sense. I can't find anything to NOT like about the product, except the fact that I have to be careful with the lid of the scrub since any small grain caught in the grooves will let the liquid in the scrub seep out if not stored upright. Other than that though, no complaints! :D
Silk Natural Sugar Lips Kit can be purchased on the Silk Naturals website and retails at USD9.95.

Rating: 4.5 / 5
Value: $$
Labels: lipcare