Just because it's Friday the 13th…
During my recent trip to Singapore, I didn't really buy much
(really!),
but one of the items I did spend on was a new wallet – I had been wanting to get one for the longest time, but nothing really caught my eye until I chanced on this in the Zara @ Takashimaya: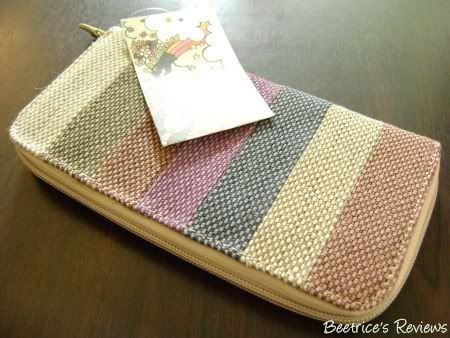 Looks very beach-ey doesn't it? Hehe…I love the textured surface, plus it's got all my favourite muted colours on it without look too "over the top"…and if that wasn't enough reason to love it…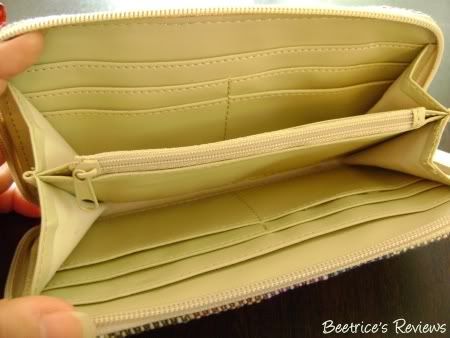 Check out the inside! :) Guaranteed to give any wallet lover palpitations…there's
HEAPS
of space inside to store all my cards, money, notes, and whatnots. Everything's kept inside with a sturdy zip too.
And the price tag for this bit of retail therapy?
SGD29.90
(approximately RM70)
…
*heart*
…I love finds like this!
Have a good weekend people!