inuovi Fake Lashes...
I dunno about the rest of you ladies, but up till today applying false lashes was something that I could not do by myself – the last few times I had falsies on, they were applied by other people! That's a thing of the past now, seeing as the trainer from inuovi, Bob, stood up to the challenge of showing me how to apply my own false eyelashes.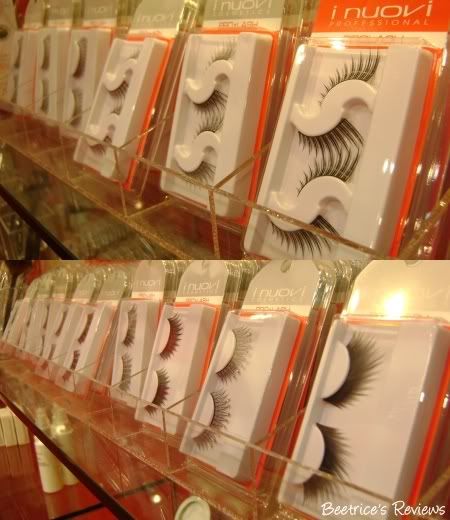 He suggested that I try out inuovi's ProLash lashes, which are designed to naturally enhance eyelashes. The synthetic nylon fibres have a more curved contour which is supposed to fit Asian eyes better. After trying on the lashes, I really have to agree...after all, I did make a wager with Bob – if he could really teach me how to apply falsies on my own, I'd buy the inuovi lashes. Quite fair, right?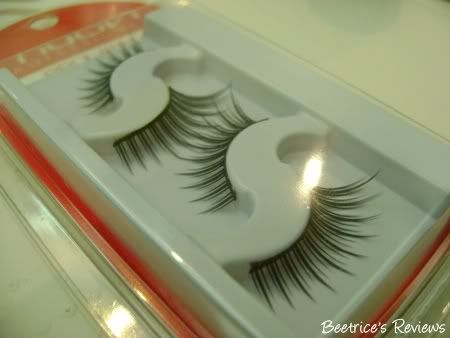 Since I was starting out as a novice, he suggested
#05
– a 2-pair set of three quarter length lashes. These are slightly shorter than the full length ones which makes application easier to manage for novices.
After curling my existing lashes and applying mascara
(for this time, I decided to omit the mascara),
the directions were the same as any application of false eyelashes – although his suggestion for glue application was slightly different. While I would have ordinarily used the tube to apply directly to the lash spine, he suggested squeezing out some glue onto my hand, and then sliding the lash spine through it for a more even application of glue.
After the glue has become tacky
(if you're applying it on yourself, then I suppose you can gently blow on it to speed up the gummy process...not a good idea if you're applying it on someone else!)
align the spine with your original lash line and gently press to fix in place. This should be placed as close to the lash line as possible to ensure a natural look.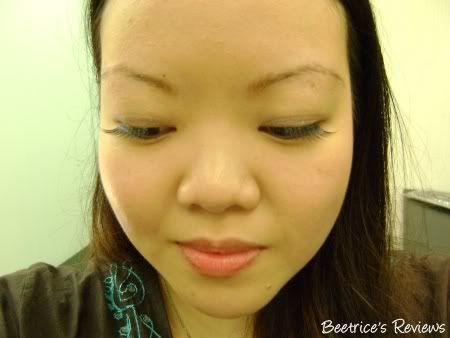 And...voila! Done all by my lonesome! And it didn't take me an hour to do it either...previously, I had tried
(in vain)
to apply false lashes on my own – I'd tried the cheap lashes from Elianto which I couldn't get to align properly no matter how I tried, and not even the expensive ones from Shu Uemura could stay on...one end always ended up flicking up.
The inuovi lashes though? Apart from some minimal adjustment during the first couple of minutes and getting used to the fluttering of my new lashes, I had no problems. The lashes also held fast for the rest of the day – these will only come off when you're ready to take them off.
I added on some eyeliner
(their Sparkle Liner in Glamour Puss is a gorgeous turquoise-green, and looks great layered on with the black Sparkle Liner, Film Noir)
– when I got back later in the evening, I could not resist taking a pic to share with you all...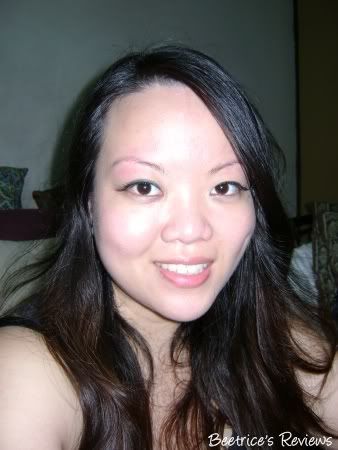 Barring the lack of sleep, what do you guys think? LOL...needless to say, Bob won the wager and I ended up grabbing a couple of pairs of falsies from the inuovi store at Sunway Pyramid. The prices of the lashes are pretty decent too – the basic lashes are retailing for RM20 each, while the extreme designs retail for RM30. Each set comes with a tube of glue as well, so you're set for 8-10 uses.

Inuovi is also currently having a 40% discount off all items in-store which will be ending tomorrow (29 March 2009). With the discount, the lashes are down to only RM12 and RM18 respectively – a total steal for the quality.


Rating: 5 / 5
Value: $$$
Labels: false eyelashes